Hello dearest reader! ~~~ヾ(^∇^) How are you? I hope you're doing good and survived Christmas successfully. I had some really calm holidays and I really enjoyed

Christmas Eve

with my family (I was in a christmassy mood this year ´・ω・`). We ate salad, homemade Pizza and super yummy roast apples and afterwards we unpacked our presents. I didn't have any special wishes for this year's presents but I got some super awesome things! ☆ I got tickets for the Harry Potter exhibition in Cologne from my girlfriend

(and some other freaking awesome stuff from her ♥)

and the biggest gift I got from my parents: new furniture for my bedroom. They basically gave me a new room! The last two days we already painted the walls white and

green

.

(I really couldn't stand that dark blue anymore it was so depressing)

. Now I only have to wait for my new furniture to arrive.

♪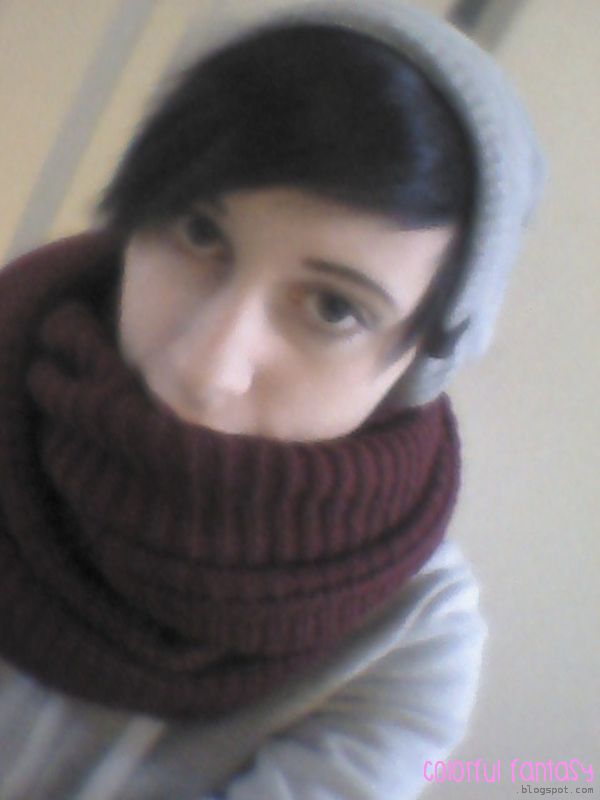 27th December
Okay, actually I didn't want to write too much about Christmas. Since it's only one day left till New Year's Eve I planned a review of the current year. I really have no clue where to begin, so I just gonna do it like last year and just name some words I associate with 2014.
Jessi

♥

. Eskimo Callboy (3 times this year *~*) . passed my apprenticeship exams . dyed my hair red again . stretched my lobes for two more mm . gay pride in Mannheim (best pride so far) . my birthday . summer . 2nd tongue piercing . Heidelberg . Book Fair . "Karlsruhe's next super Drag" (Drag Queen contest)

Depressions . my life getting out of control . being sick (of work) so many days . so many days I couldn't get out of bed . lovesickness (which was all totally worth it in the end!) . gay pride in Karlsruhe (urgh...) . (almost) no Lolita . Hanami .
2014 was a shitty year for me. My work almost killed me and I was sick and sad all the time. I really can't wait to start 2015 with a big bang! 2015 will be MY year! I know, I say this sentence every year but really...I got the feeling that it's gonna be awesome! (it can't get any worse).
Start my therapy (in January) . find a new apprenticeship . Eskimo Callboy and Of mice & men concert (already bought the tickets, yeeees. ♥) . new Piercings, Tattoos, bigger Tunnel . read more books (in english) . be more creative . wear Lolita again or sell my dresses . Gay Prides in Karlsruhe, Stuttgart, Mannheim . stop thinking about the past and the people I used to know . care more about my health and do more sports . more Party . improve my english skills . care more about my blog . and of course: continue to make my girl happy. JUST BE HAPPY!
As you see I have lots of plans for 2015. It's gonna be a busy year but I'm looking forward to it.
(can't wait to see Austin Carlile in March. ♥)


This gif or better say this man is still my inspiration and my lifesaver.

I WISH YOU ALL A HAPPY NEW YEAR AND HOPE YOU'LL CELEBRATE IT WITH A BIG BANG, GOOD FOOD AND LOTS OF ALCOHOL!