Hello ppl! ~~~ヾ(^∇^)コンチャ♪ Damn, it became so cold in Germany. I guess Autumn finally arrived here. When I was a child I always felt sad when Summer was over but now 10 years later Autumn became my favourite season

(I still don't like the cold, though)

. I enjoy long walks and taking pictures of the colourful leaves and everything this season has to offer.

♥♦
But enough of that. Actually, I wanted to post a few pictures of the book fair in Frankfurt.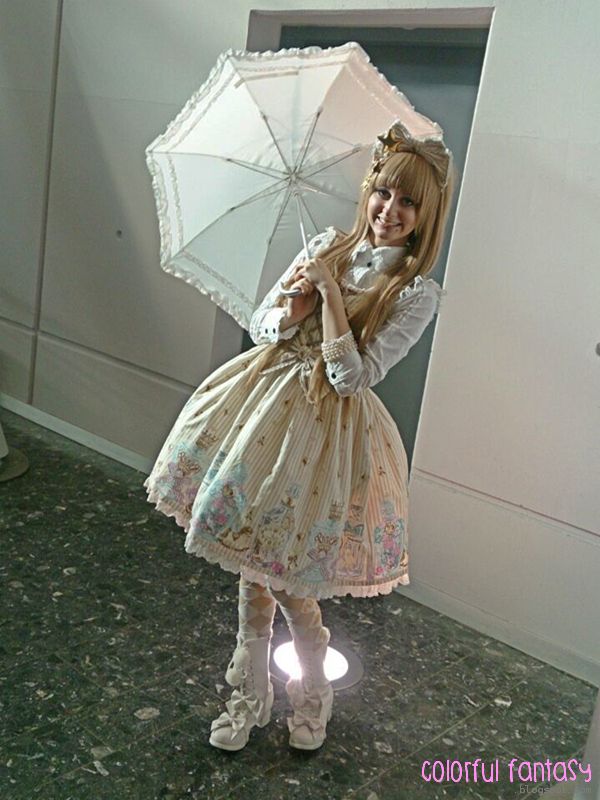 - Outfit Rundown -
Headbow / JSK / Blouse / Socks / Bag : Angelic Pretty
Shoes: An*tai*na
Jewellery: Chocomint / offbrand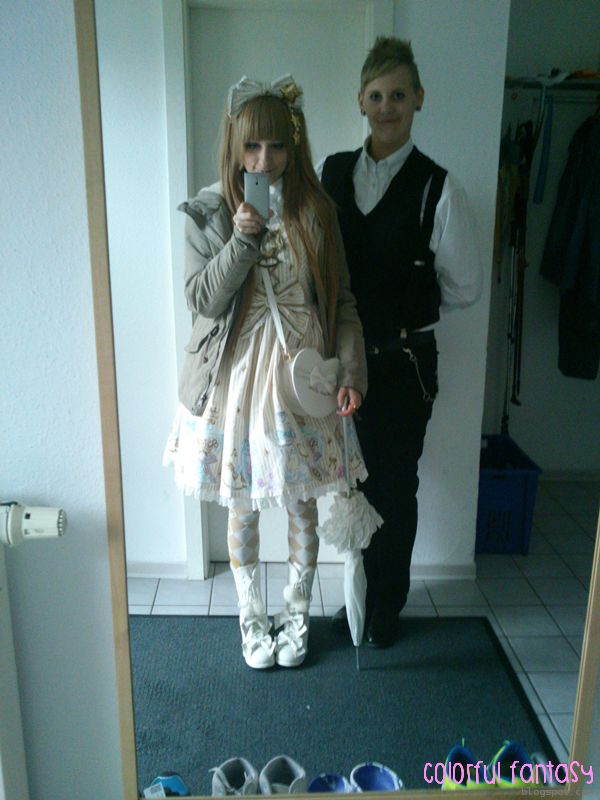 Let's go! \(^ ^)/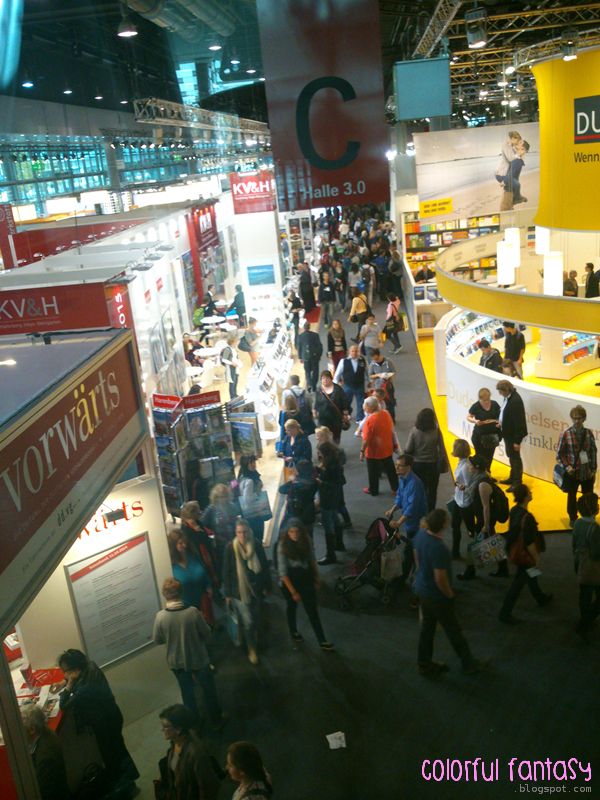 I didn't take many pictures. Most of them took my girlfriend

(of course I'm allowed to use them ^_~)
This year was the first time I visited all the halls and had a closer look on the various books. Especially the japanese children's books are so cute and easy to read for me. Unfortunately, you can buy most of the books only on Sunday. ( ̄へ ̄)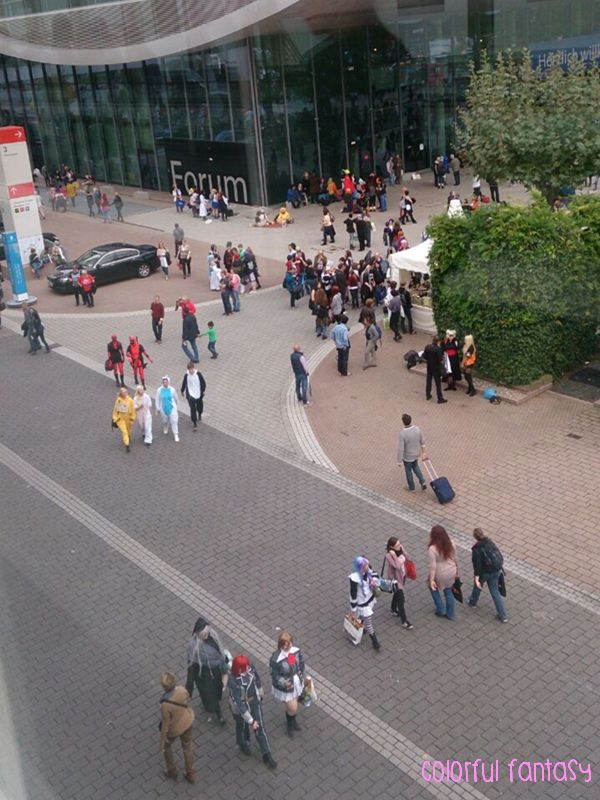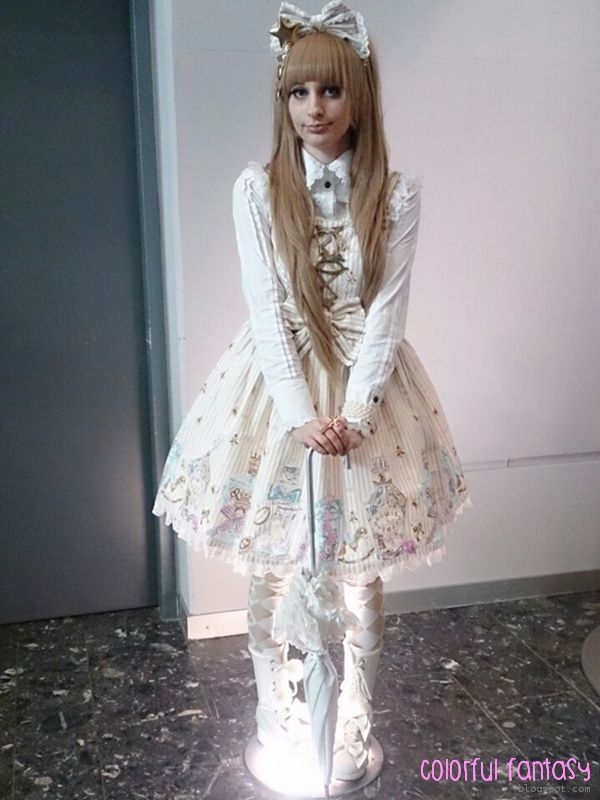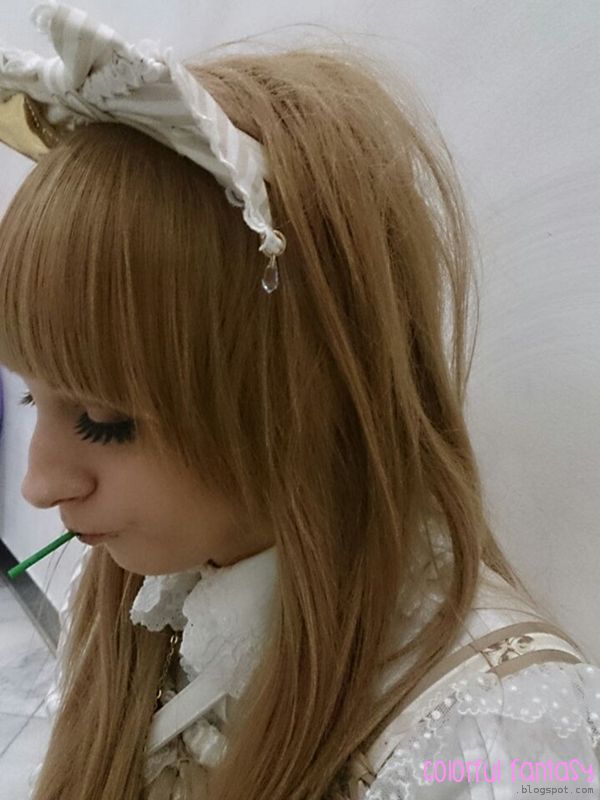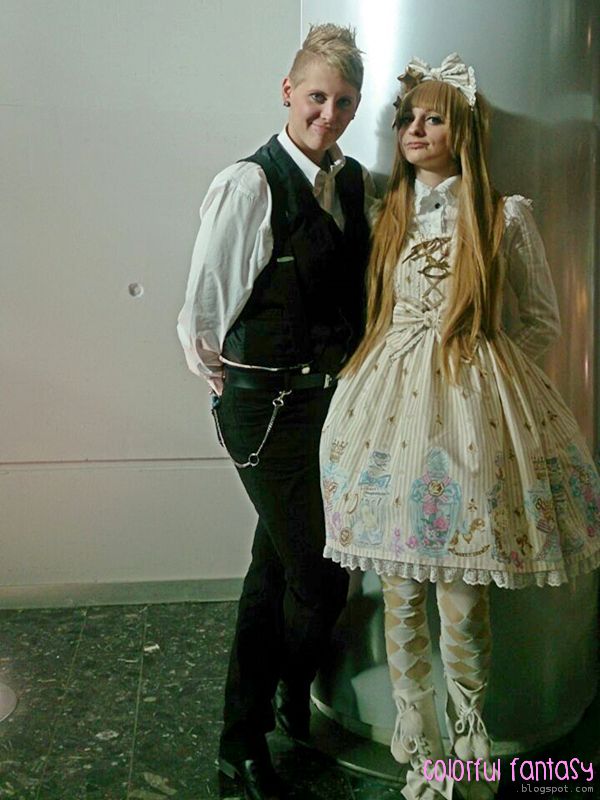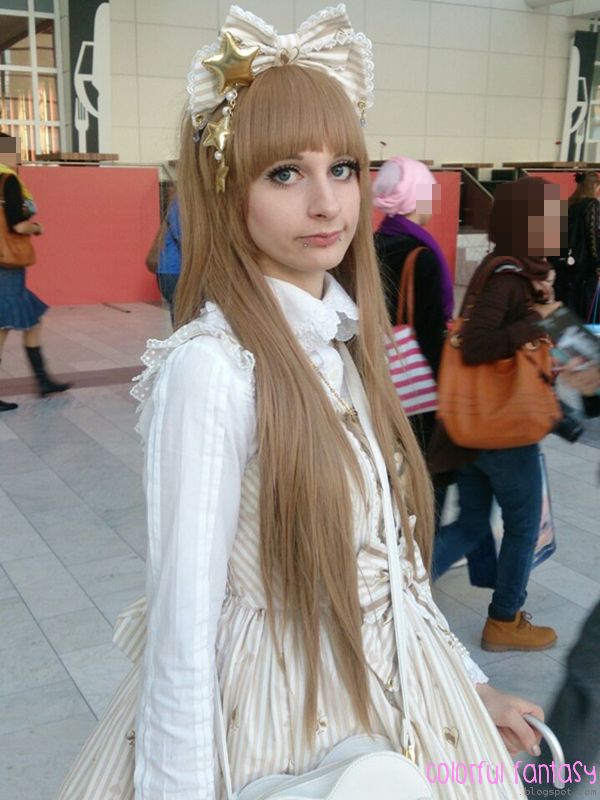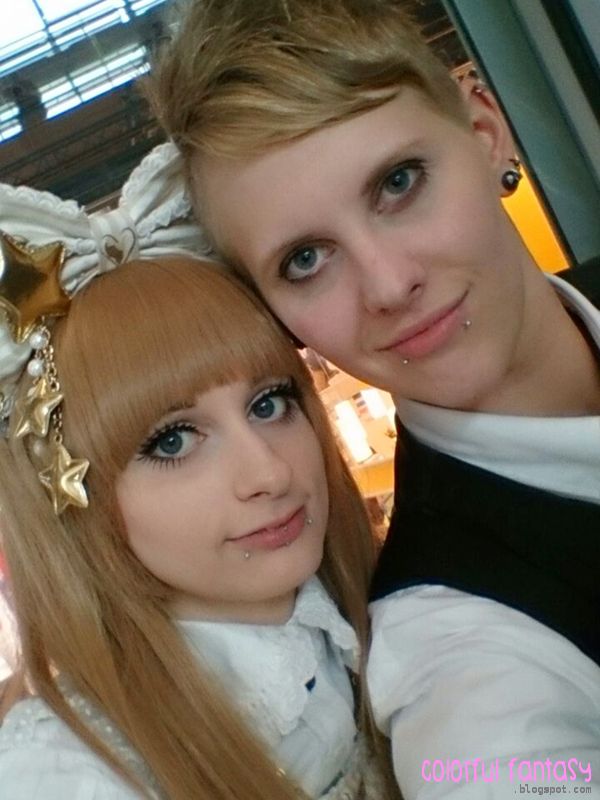 I didn't buy anything (except of a Crepé for 4€ \(--)/) but I had a wonderful day.

♦♥♦