Hello people!
ヾ(^∇^) I'm really sorry for neglecting this blog. Actually, there's nothing interesting happening in my life. I just stay at home and wait for some news from my "rehab consult"

(Rehaberater)

.

A short explanation:

since my depression became so bad, I'm not able to work or find a new working place even though I really want to have a normal working routine again. So that's why I searched for help and for the first time in my life I think those people

(they're working for the employment centre)

can really help me! I had a first meeting some weeks ago and now the doctors have to check what to do with me. There are many ways I could go but... oh well, let's see what they suggest me to do. :)
I collected some pictures over the last few weeks and now it's a good opportunity to post them.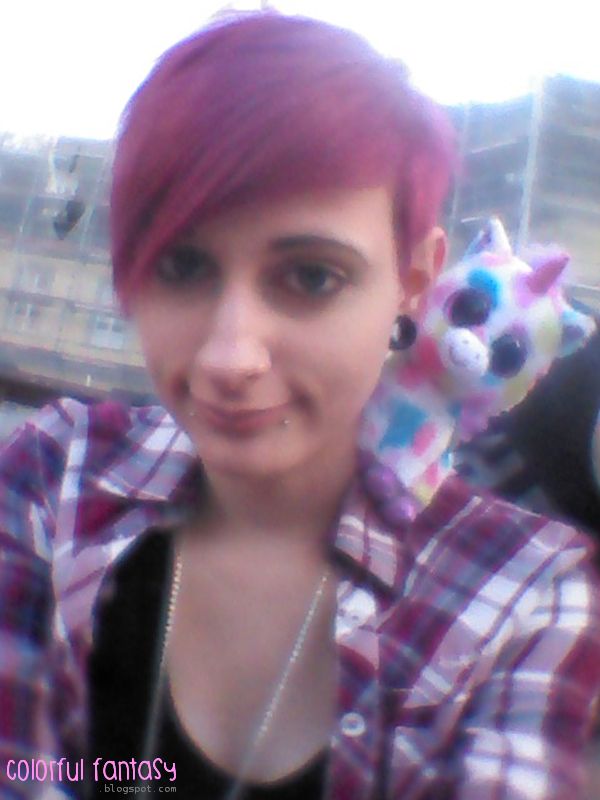 This little friend on my shoulder is a present from Jessi. It's a little unicorn ♥ It's name is (Uni)Corny. Btw, my hair isn't red anymore. I got tired of dying them ever fortnight.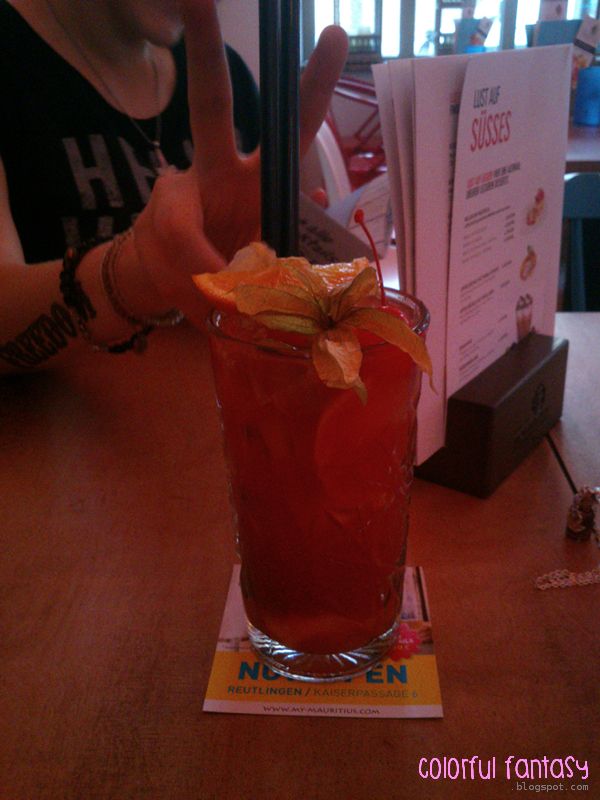 Mauritius is my favourite restaurant/bar in Karlsruhe.
All cocktails for just 4,99€ and they're super yummy!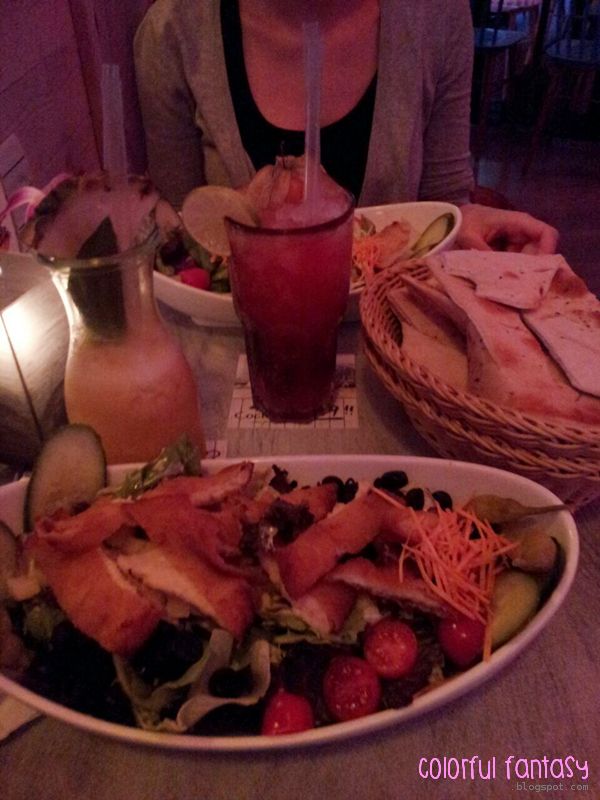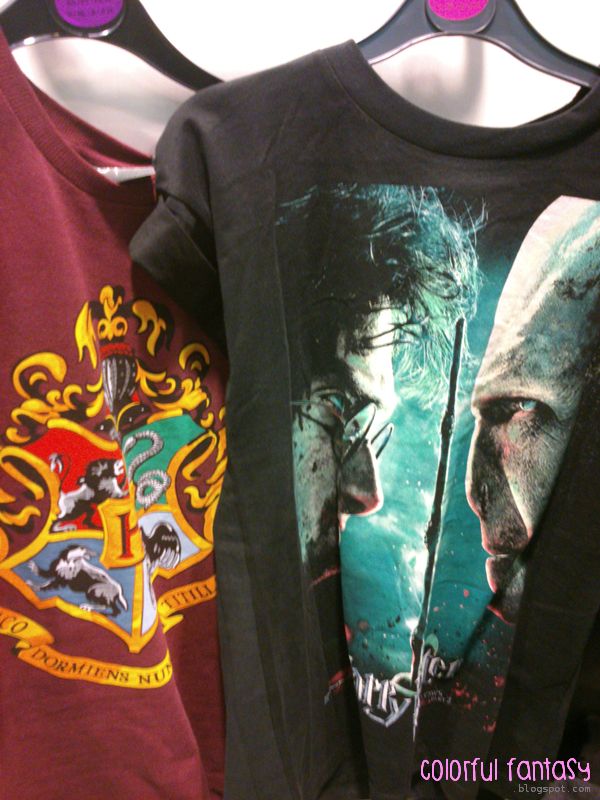 I went shopping last weeks and I found two Harry Potter shirts (and socks..) at Primark.
Gosh, I fuckin' love that shop!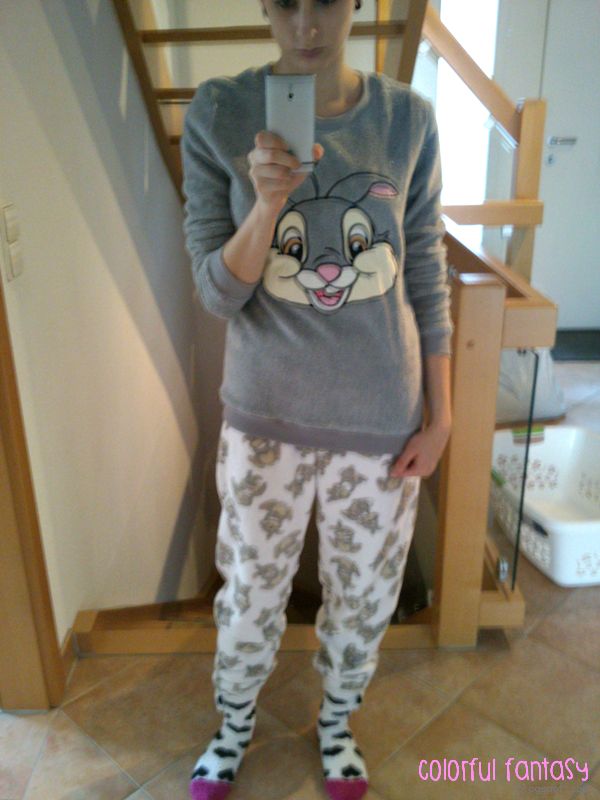 These pyjamas are so comfy. I felt like a fluffy cloud ♪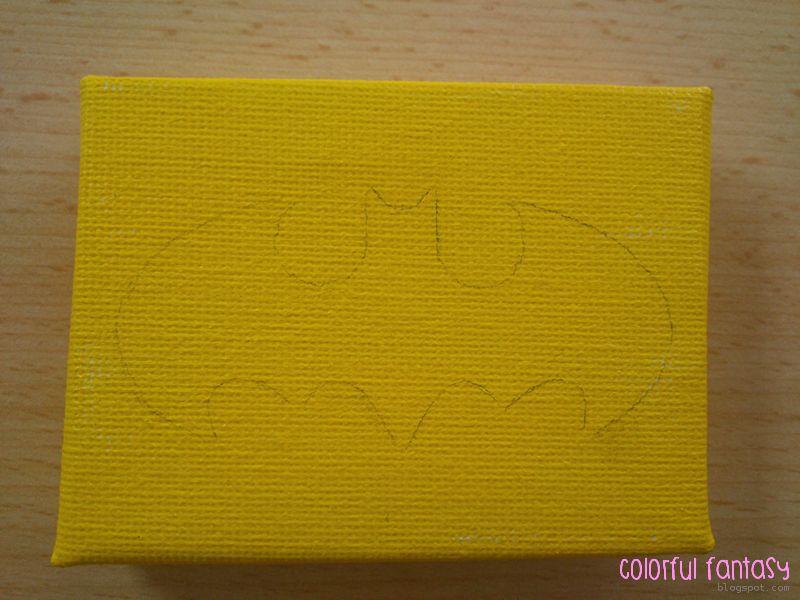 Since a few days I feel very creative, so I started to paint again.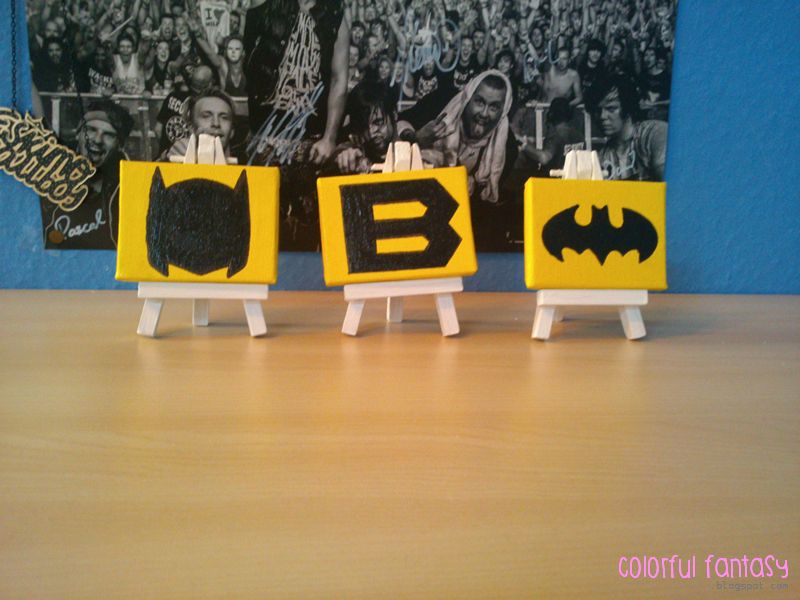 I made these little paintings for Jessi. I'm not a

Batman

fan

(I didn't even watch one Batman movie)
That's all for now. Maybe I'll have a little bit more to write about after the weekend. On Friday evening I'm watching the "Pink Floyd - The dark side of the Moon" show in the planetarium in Mannheim. Saturday and Sunday I'll spend with my Honey in Schwetzingen and Heidelberg. I hope I can take some nice pics for you.