Hello everyone
♪ How are you? Hope you all enjoy your weekend. First I want to say Thank You to everyone who left a comment to my previous post. I received so many kind words, advice and help not only on my blog but also on Facebook & Co. I will write a few more sentences in the end of this post but now I come to the actual topic.


This will be my outfit for the

Hanami

next weekend.
I bought this AP dress some months ago and I didn't have the chance to wear it yet. Since I don't feel that comfortable in Sweet Lolita anymore I will wear a Gothic coord instead. It's my first time wearing Gothic Lolita so I'm kinda curious how it'll turn out in the end.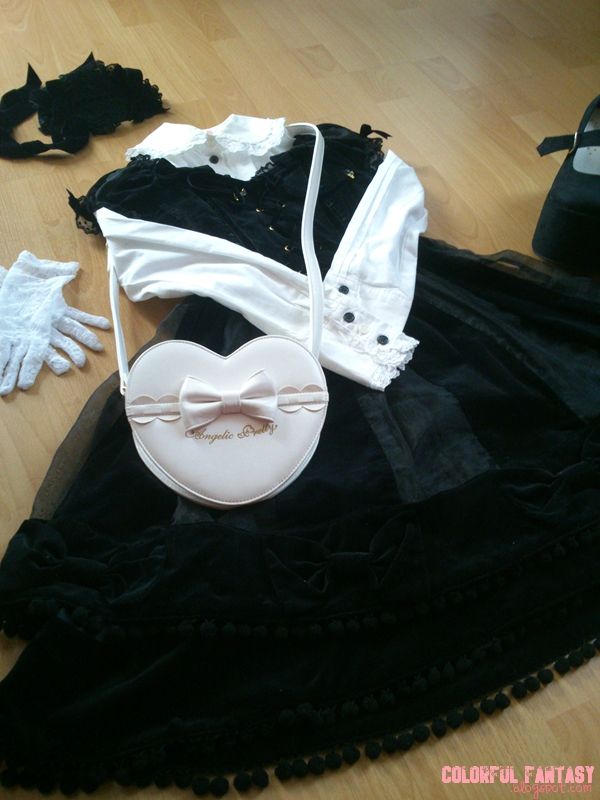 I'm still not sure what

jewelry I should wear for it but there are still some days left, so I have enough time to decide.
Okay, in the end I just want to say a few more words in regard to my previous post.

I took every comment and advice I received to heart and I came to the conclusion that I really need professional help. Some weeks ago, I've met a person who's in almost the same situation than I am and she offered me a helping hand. Of course she can't heal my depressions but she knows some addresses I can go to. After my exams, she will come with me to a

psychologists.

See you soon guys! ♥~