Hello my lovely readers ♪
This is gonna be my last post for 2013. Like every year I'll make a little review of the current year. Of course there are still some days left but I'll pack my luggage today and drive to my girlfriend tomorrow, so I won't have the time for it later.
I thought a lot about this post and I wrote a lot but in the end I wasn't satisfied with a long text

(may be too boring for you?)

. So I wrote just some short words and created a little collage instead.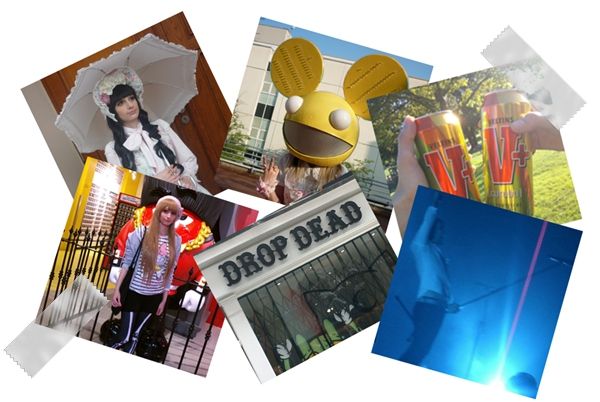 Things I loved in 2013:

London trip with Sara / new piercing / Gay Pride in Mannheim / bought a new dream dress

(Eternal Rose Bouquet)

/ Bon Jovi concert / had the chance to meet one of my favourite bands / improved my grades / got my first tattoo / visited the Harry Potter studios again / best convention: Connichi ♥ / Catched two picks from my favourite guitarists / From death to destiny! / Lolita Meet-ups / got addicted to Supernatural :D (thanks to Sara) / my classmates / met some of my old friends again / and of course: my honey ♥




... but also some bad things happened..:


my apprenticeship (I hate it! ûu) / fights with my parents

(better say with my mum)

/ my disease which got worse / Missed the chance to see Bring me the horizon / that one person who suddenly came in my life and turned it upside down / christmas / my birthday / had to take out my beloved Nape / the constant feelings of not being good enough.
I think this year was... okay but I also realized that I have to change a lot in 2014.. I have to change ..me! I've never been a happy person but this year I recognize that I have to change my habits and my attitude and I know that I can do it!
I still cling to this picture whenever I feel bad because it gives me so much hope and the power to move on. It really helped me through this year and it'll also be my motivation for 2014!

I wish you all the best for 2014 & I hope you'll have a great start! ♥