Today I'd like to show you some pictures of my new dress
\(^ ^)/. It's the

Eternal Rose Bouquet

JSK by Angelic Pretty. I fell in love with this print at first sight. Currently, I'm more into AP's classic prints. I still love their Sweet stuff of course but I recognized that I'd like to change to a more mature style.
I got the dress for just 190€ (♥ Mbok auction ♥) but I had to pay 30€ for shipping and 55€ for customs but at least it's cheaper than some offers I got from other Lolitas. A girl wanted to sell me her JSK for 450$! Can you believe this?!

The fabric is so soft ♥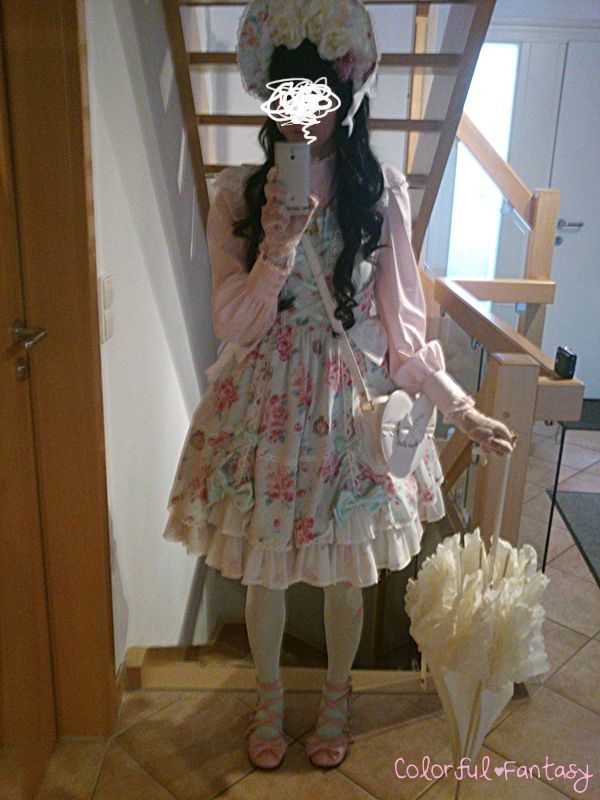 I'll get a new (super fluffy) petticoat next week ♥
Btw, this will be my coord for Connichi (Saturday).
On Sunday I'll wear my Glass Bottle of tears JSK.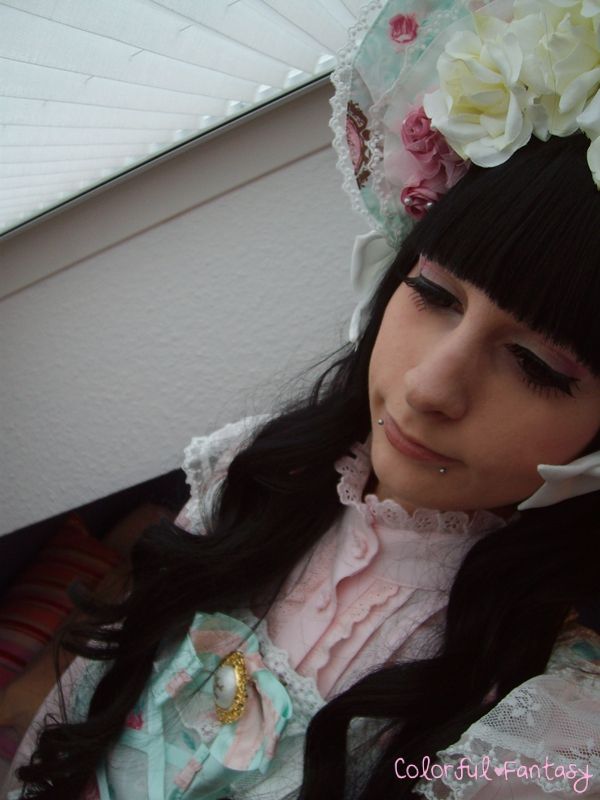 I wasn't satisfied with my makeup today. Hope it'll turn out better next weekend.
( ̄へ ̄)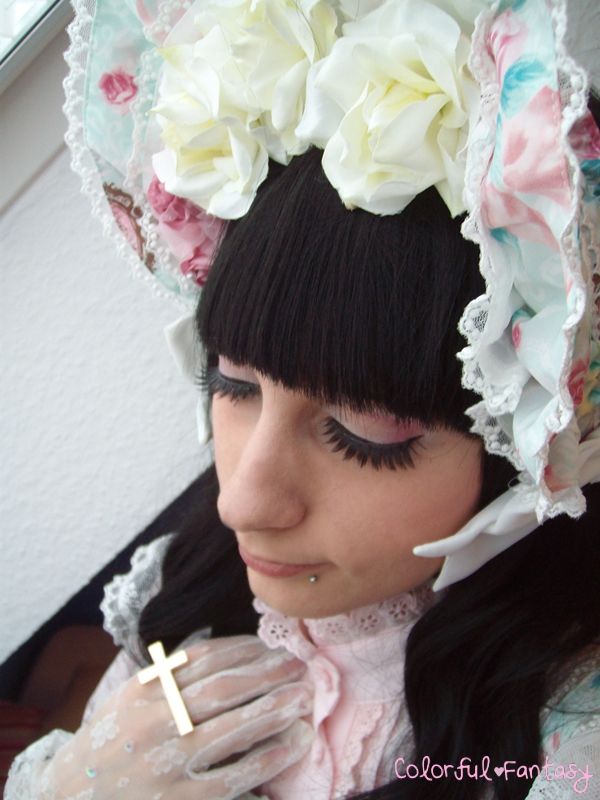 I really wasn't sure if that Bonnet would suit me. I was never a fan of them but I thought a Bonnet would match better to the dress

(and I didn't like the headbow for that dress)

. I think it looks okay but I don't like these huge bows on both sides.
I'll show you more pictures of my outfit next Monday ♥

Some weeks ago I decided to dye my hair again because I was so sick of my natural hair colour. At first I wanted to dye them with Directions Alpine Green but then I thought it may be a little bit too crazy even though I really like this colour but then I decided to choose Red Tulip. It looked quite dark in the packing but it turned out kinda... bright!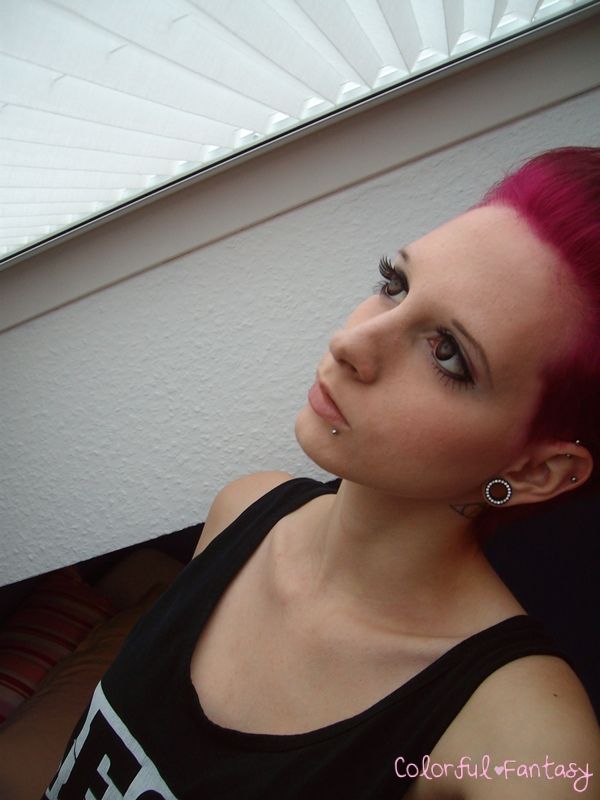 The hairline turned out kinda pink and the rest of my hair is red. My friend Sara bleached them first and afterwards we used Directions.