Hello my dear followers

♥

Yes, finally I'm back with some news and new photos for you

☆ ~~~ヾ(^∇^)ー♪

I'm in a really good mood since a few days because some things happened in my life.

Where should I start? The main reason why I'm so happy is, that I'm in a relationship since last Friday. It really happened quite fast and normally I'm not that kind of person who stumbles in a relationship so easily. I have huge problems to trust in people and I can't show my true feelings. Well, I was single for four (!) years and I was so sick of being alone and then I suddenly met my girlfriend

♥

It's a long-distance relationship unfortunately but I'm sure the both of us will handle it.
Second reason is, that one of my favourite band

(Yeah, the "band-thing" again)

Bring me the horizon will come to Stuttgart in November. Of course I

(or better say my best friend)

already ordered our tickets.


Last reason: Most of my ordered stuff arrived! EXCEPT of my new dress. That's so typical! ~ I have to drive to the custom tomorrow to get it. I hope it won't be too expensive. >_</ギャーッ!I will show you pictures of the whole outfit during the next week in my "Connichi outfit post".
I felt the need to dress in Lolita today. I really miss it ToT so I took this opportunity and dressed up a little and I also tried my new false eyelashes by Eyemazing. Please have a look ♥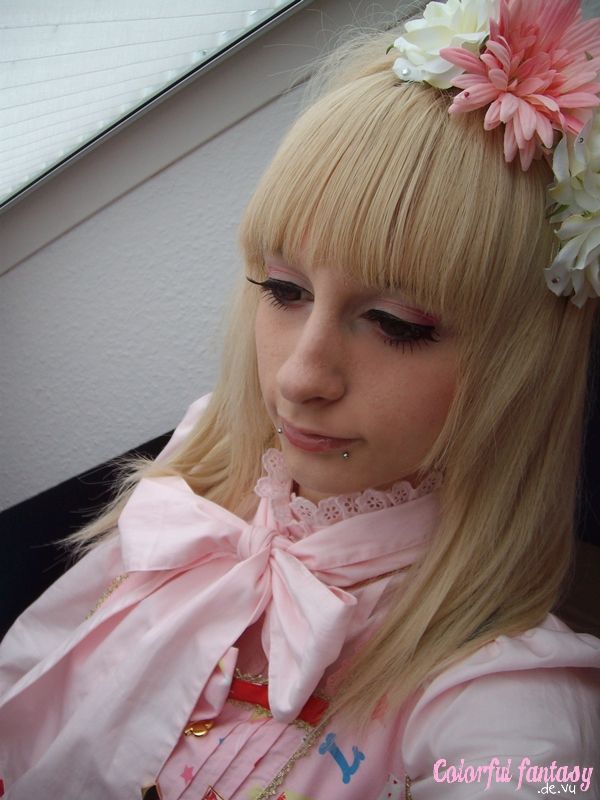 Best shoes you can wear for Lolita!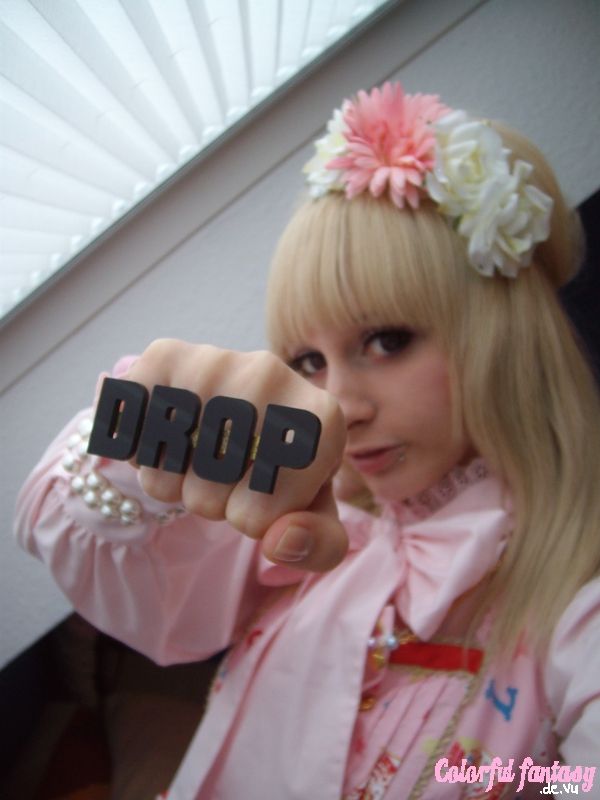 Close-up of the lashes.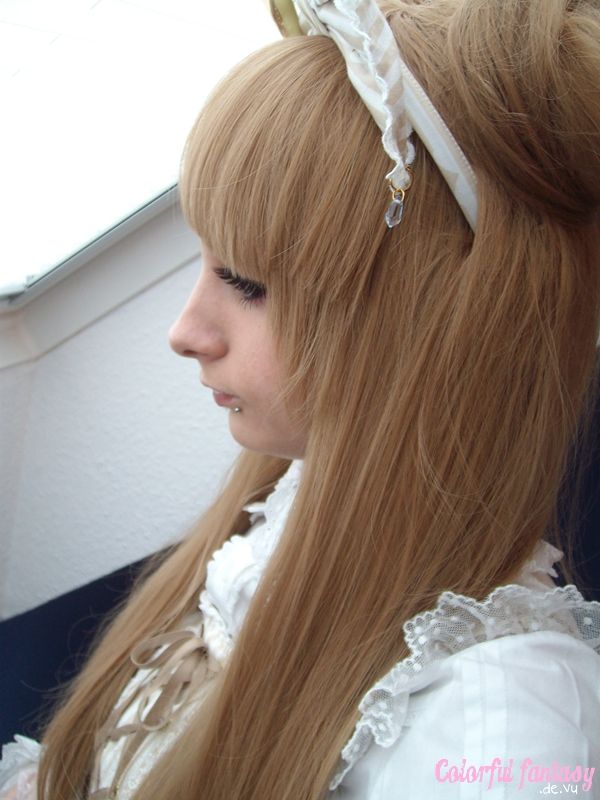 I tried this hair style (inspired by Asuka).
It looks super messy because I did it in 3 minutes but I just wanted to try it.