We didn't do anything special on the 3rd and 4th day. We just went from one place to another because we didn't know what else to do and we just enjoyed our time in such a lively city and had a great time. We just had one thing on our "to do list" left: Shopping at Drop Dead till we ... drop dead!
So, on our third day we first went to Camden Town! This time we weren't too early and all the shops had already open. That day I bought two shirts which I'll show you in my next entry but I can already say: I finally got my "deathly hallows" shirt which I wanted for so long ♥ and I also bought a new cap.

I also saw a booth that sells metalcore bandshirts but most of the them wasn't my taste.

(I didn't like the design not the bands)

so I dediced to order some new band shirts in the Internet when I'm back home.

(And yeah, I already ordered a new one).



We also found a very interesting Gothic shop. You may know, there are maaaany Gothic stores in Camden but this one was special. Between all this black Gothic clothes was a shelf with Lolita shoes like Tea Party's, Rocking Horse and so on. I thought about buying a pair of Rocking Horse shoes because I always wanted them but I remembered that my luggage was already too full for another pair of shoes.

On the upper floor I found some really horrible replicas of Baby, Putumayo and also Angelic Pretty. The quality of the dresses was so poorly x///x They replaced the brand's name with another and also added a different tag with AP's logo and of course..another name! Just... horrible..unfortunately, I couldn't take any pictures because it was forbidden there.
After Camden Town, we drove to Piccadilly Circus again! Yeah, it's like our second home there! :D I wanted to visit the M&M store again just to smell the chocolate air again *w*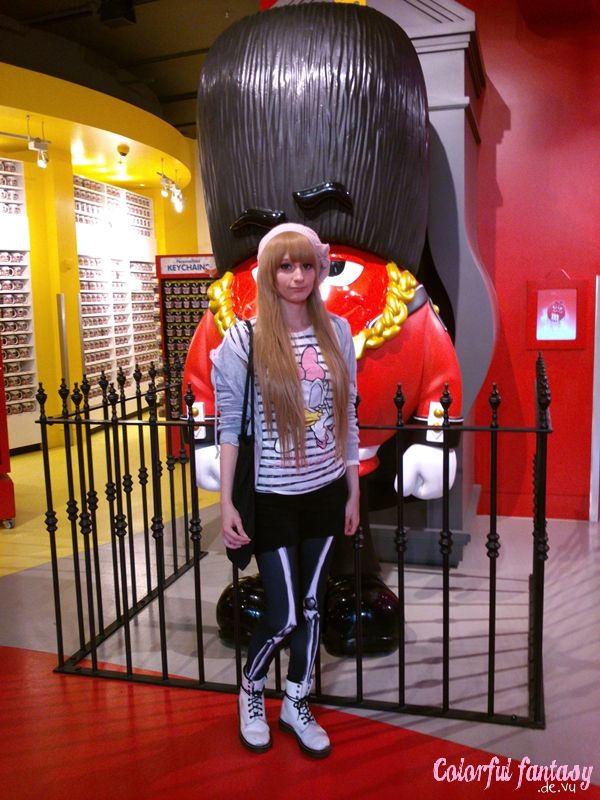 After this, we were ready for DROP DEAD! Sara and I adore this shop so much and we finally had the chance to visit the local shop! Well.. we thought so..
We first had some trouble to find that small shop but it turned out that it wasn't that far away from Hollister (just about five minutes away). When I saw the sign with the little kitty on it, I began to squeak like a hysterical fangirlie because I was so damn happy!

and then.. I saw another sign with a notice on it "Closed from 26th to 28th". At this moment I really felt like crying. Q/////Q Sara and I promised ourselfs, that we'll come back in a few weeks just for Drop Dead. Just for one day or maybe a weekend.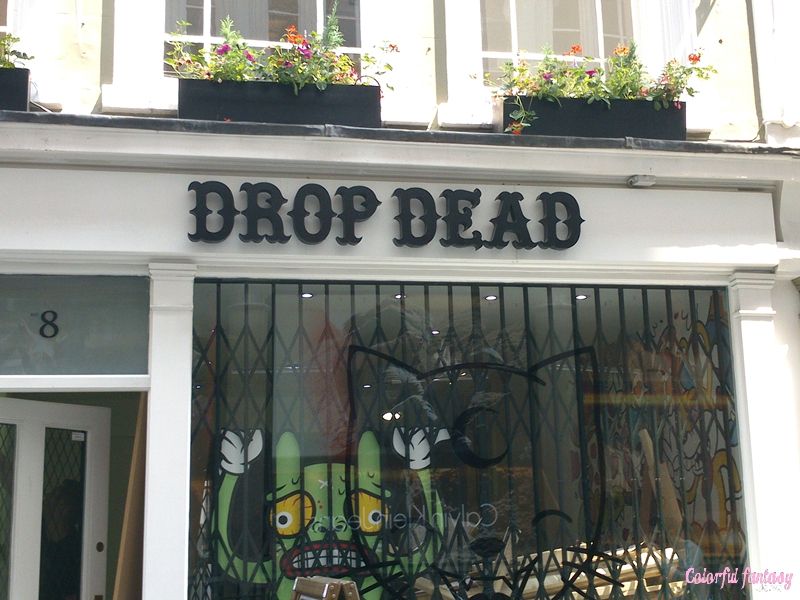 In the evening I got a hunger attack and I bought lots of food from my favourite store in Baker Street. They sell super
delicious sandwiches and chocolate cake ♥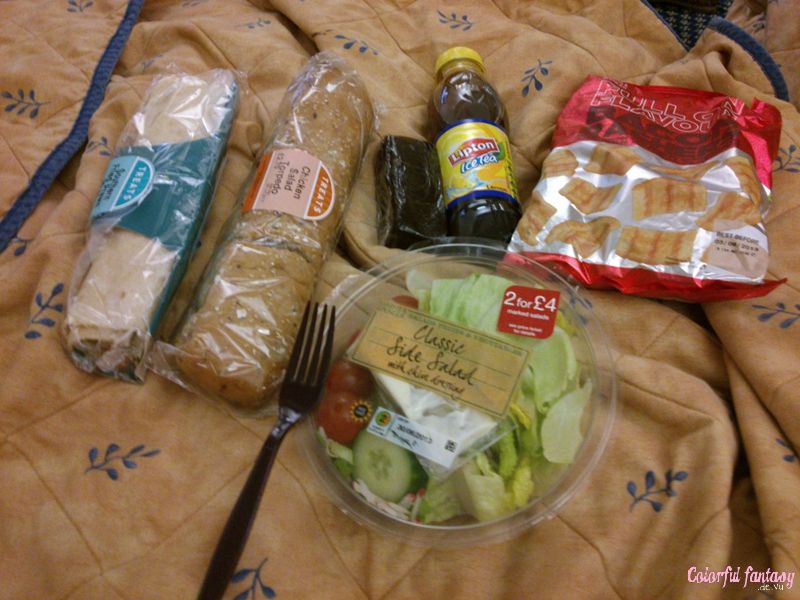 At the end, I'll just show you some last pictures :)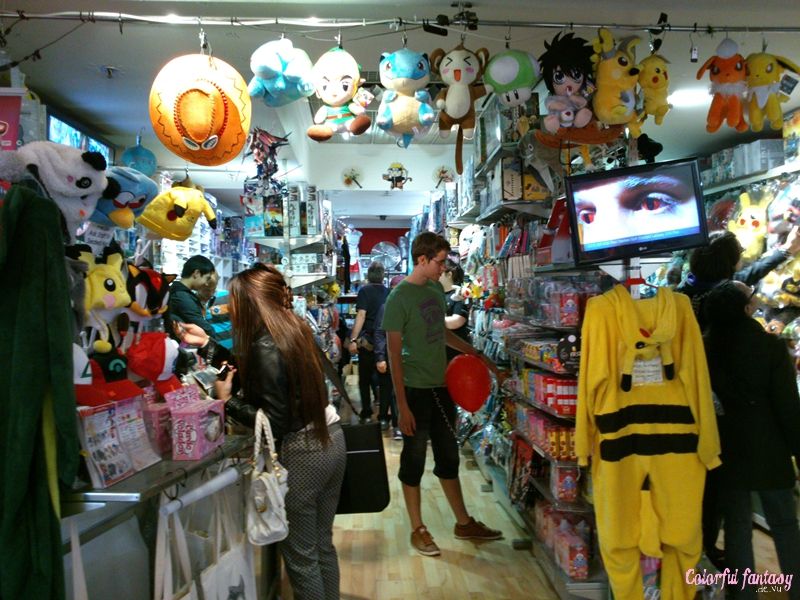 Manga store next to the M&M store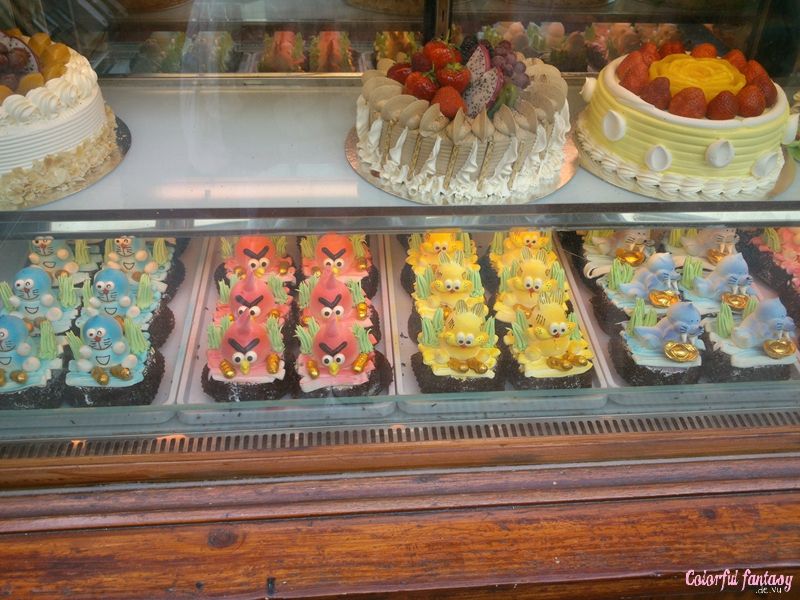 I saw these cute cupcakes in Chinatown.