Finally, finally

FINALLY

! I got my first tattoo yesterday! ♥ I wanted this tattoo for more than two year and I finally did it!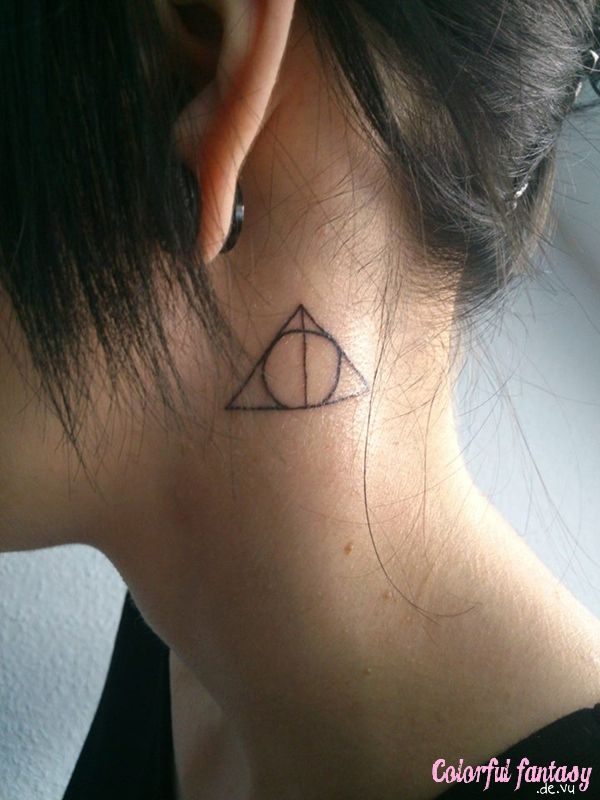 It's the Deathly Hallows symbol from Harry Potter. A lot of people have the same tattoo but I don't care! :P I'm so happy with it ♥
It might looks a little bit asymmetric and crusted but that's because I took this picture right after the tattoo was finished. It looks different in reality and I'll show you another picture when it's fully healed.
..and yes, I already planned my next tattoos! :D