I promise you guys, this will be the last concert report for a longer time! I bet it's pretty annoying to read entries about bands you may don't like or even don't know but this time I just have to write my thoughts down! At least, I have lots of picture to show you! :)
I mentioned in my previous entries that my two favourite bands Asking Alexandria and Eskimo Callboy will come to my hometown in June. Fortunately, this time I didn't have to travel about three hours like for the last concert in February. No! This time I had to take the tram and arrived half an hour later at the concert hall. :D ♥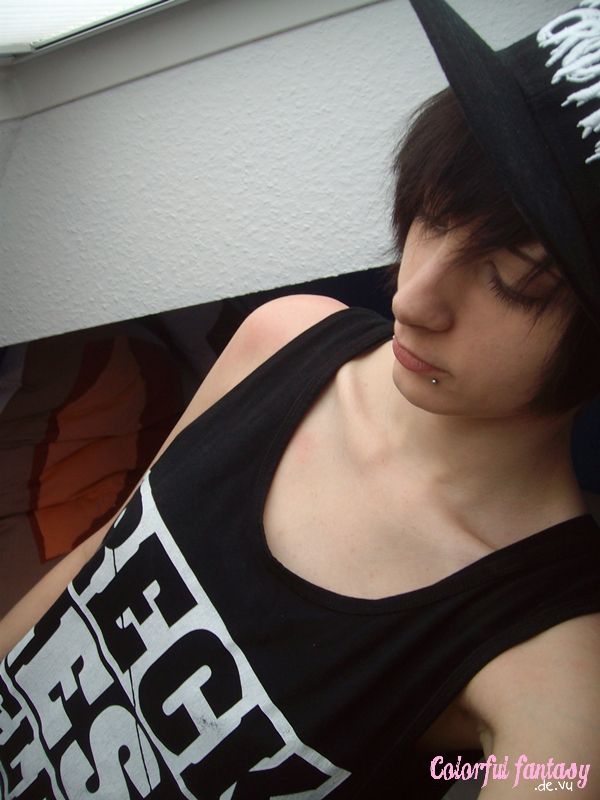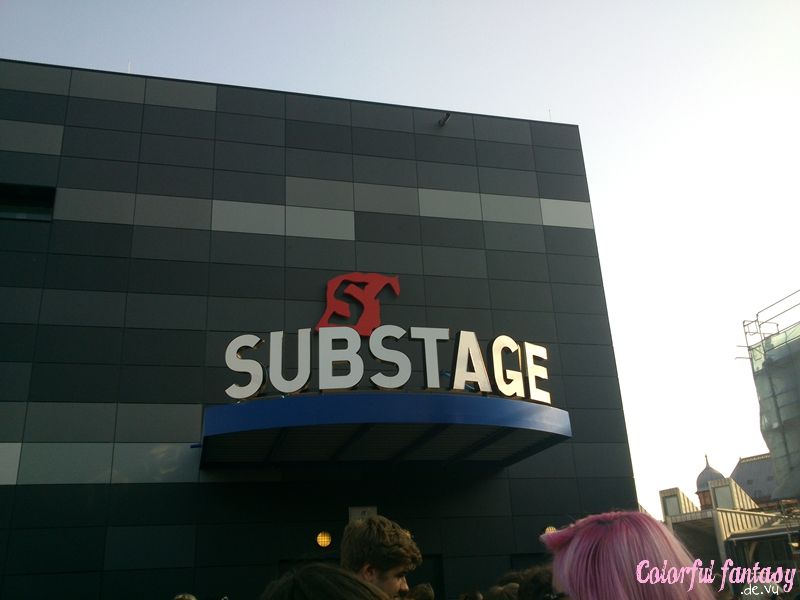 Substage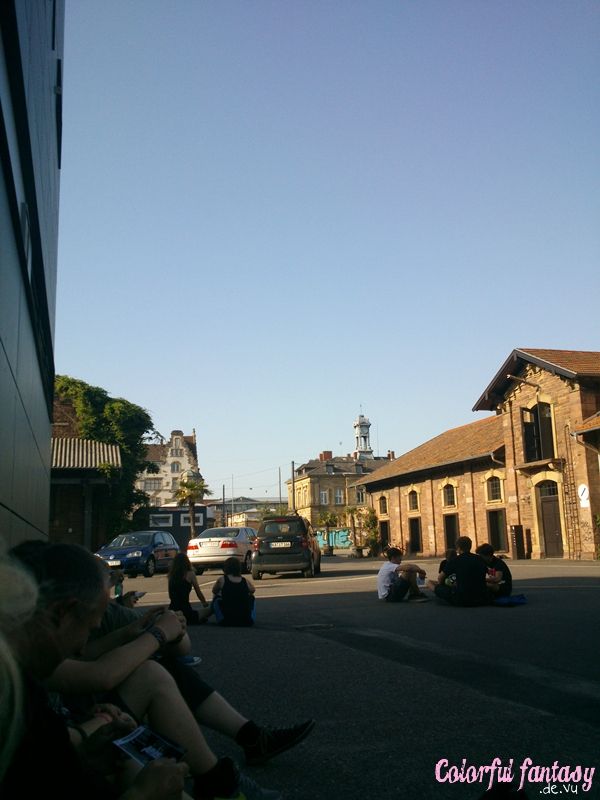 We had some time left till they opened the doors.
It was so hot that day (*´ο`*)=3 はふぅん about 38°C! The club was air-conditioned but it didn't last long. They opened the doors at 7:30 p.m (or 8 p.m?) and and hour later the show began.


I only have this picture of Eskimo Callboy. The quality is crappy as always 'cause I used my mobile phone. They performed about an hour

(way too short!)

and in the end they played my current favourite song "Cinema". I was happy! :D


After a short break, Asking Alexandria came on stage.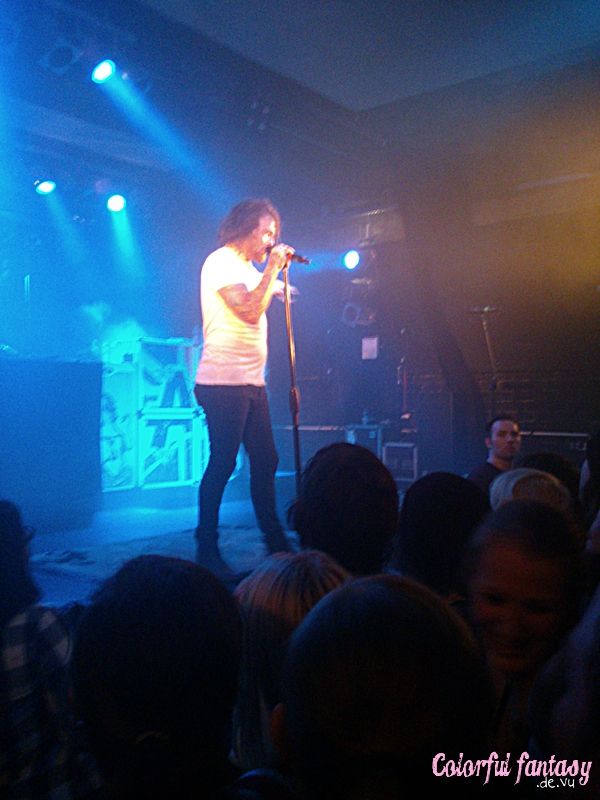 They began with "Welcome" and played the exact same set like the last time. Luckily, they also performed their new song "The death of me" but... it wasn't that good! Danny almost collapsed during the song. Maybe the whole concert was just too much for him. (He complained about the heat in the hall) I was really worried about him \(Q.Q)/ギャーッ!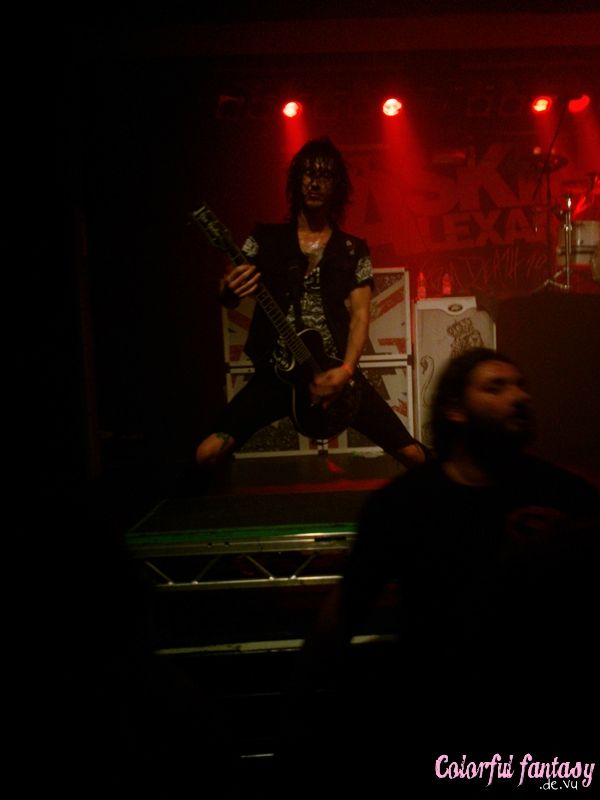 Cameron
Guess what?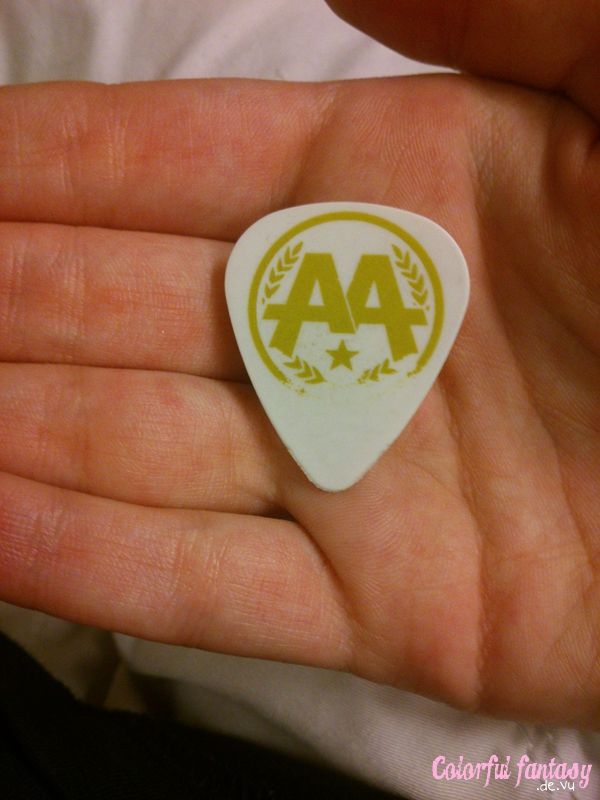 I catched Cameron's plectrum. I'm such a lucky girl ♥ I finally got a pick from my favourite band
O(≧∇≦)O.


After the concert, we had the chance to take pictures with Eskimo Callboy ♥ Gosh, they were so friendly and nice. I fall in love with them even more.

Be aware of the horrible pictures that are now following! xD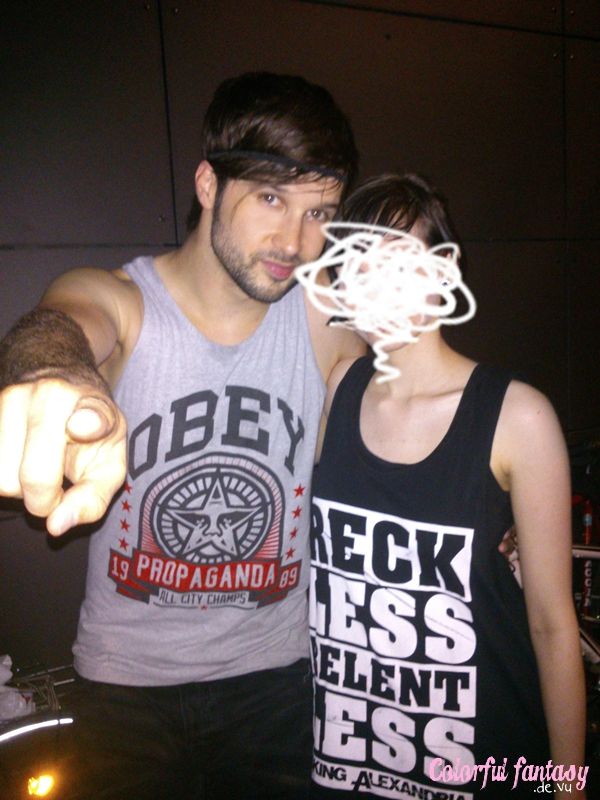 With Kevin. We had to take this pictures like 10 times till he was satisfied with it. He always complained about his hair xD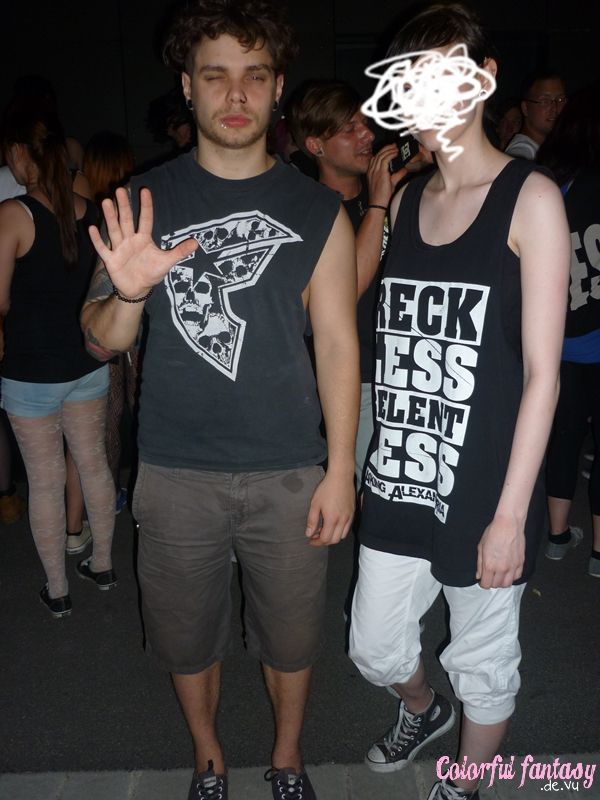 Sushi's face... xD No comment. (He did this on purpose D:)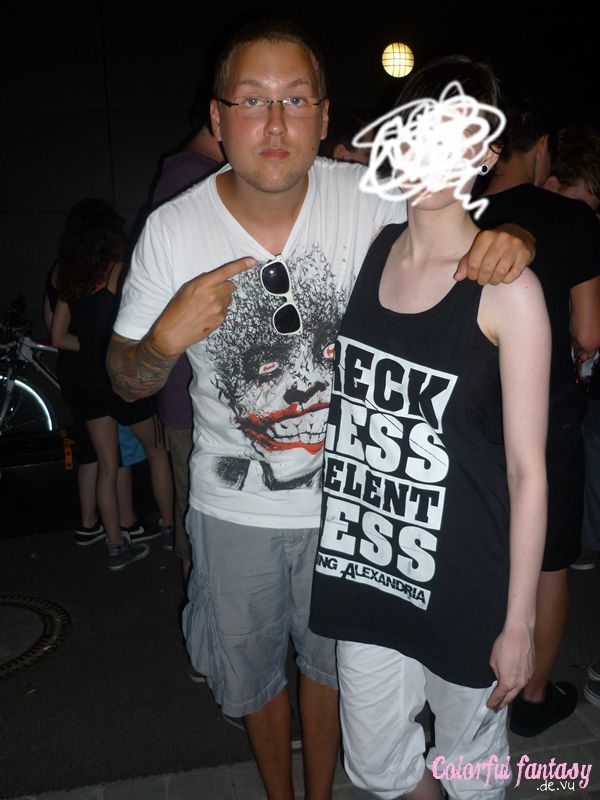 ...and with Daniel. :)

I didn't had the time to take pictures with the others but I'm happy that I even got the chance to meet them.

And just some quick sentences about the Bon Jovi concert yesterday :)
IT WAS FUCKING GREAT! After all this years they still do a great show!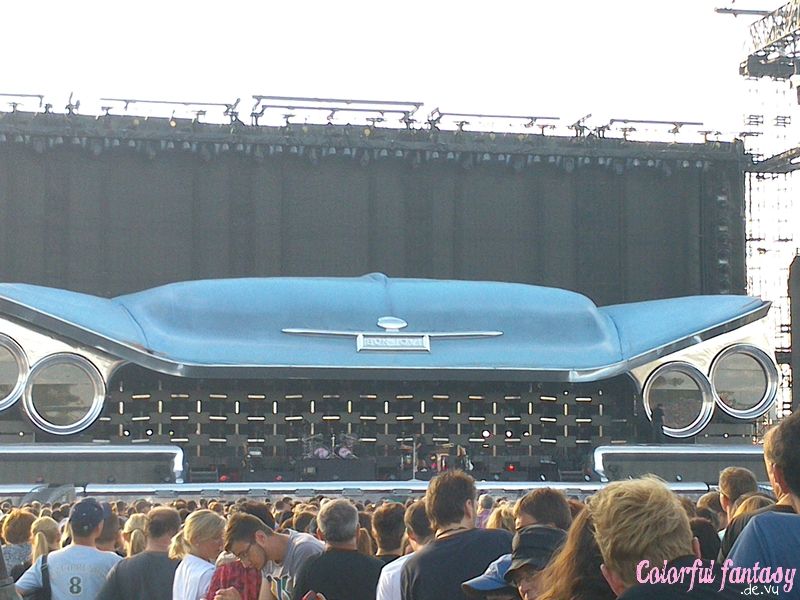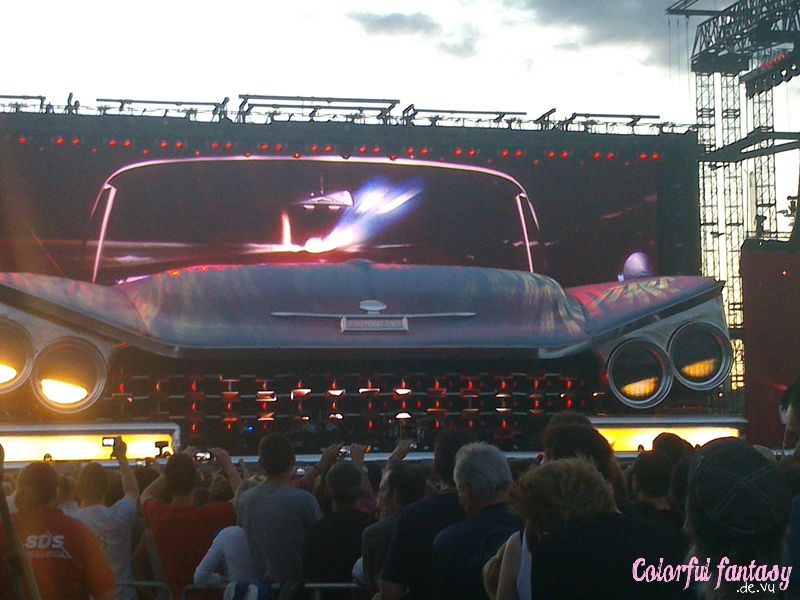 The stage looked amazing!



And now I have to pack my bags ♥ I'll leave for London quite early tomorrow morning. I hope I can take lots of pictures for you C: