Here's the next part ♥
Questions: 81- 90
81. How do you dress normally?
My daily-life outfits are the complete opposite to Lolita! I love androgynous style, I love short hair and I love boy's clothes.
82. Do you think twice about buying second-hand clothes?
No, not really. Most (Lolita) clothes are much cheaper when you buy them 2nd hand.
83. Do you have a boyfriend? (or husband?) Does he understand lolita?
I'm not interested in men but I'm single anyway. It would be a complicated relationship if my girlfriend wouldn't understand (or even hate) Lolita because I wouldn't stop with it just because of her.
84. Please tell us about your ideal man / girl.
I don't expect much from my "ideal girl". She just has to be very understanding because I'm not an easy person to handle.
85. Who inspires your Lolita style?
Mostly popular Lolitas like Maki or Takulu. I really like their style. (Maybe it's because they only/mostly wear AP? xD)

86. Have you made your own clothes? What are they like?
No, I'm not good in sewing. I wish I could! D:
87. Have you made your own accessories? What did you make?
In the beginning, I only wore selfmade accessories because it was a cheaper way for me.
88. Think about the best item you have made! What is it?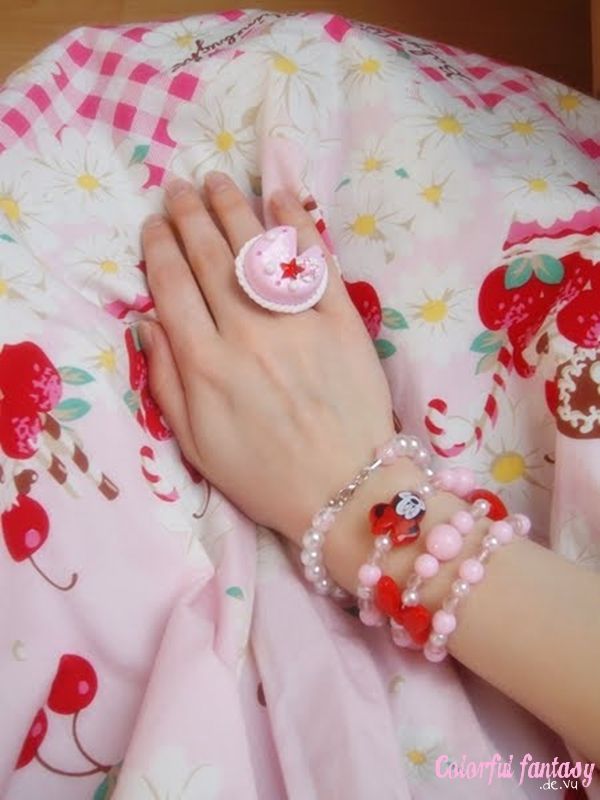 89. Please tell us about the most perfect lolita coordination you wear.
In my opinion, I don't have a perfect Lolita coord. I'm never satisfied with my outfits.
(Picture taken by Tom_Green)
I'm kinda happy with this outfit even though it's not perfect.
90. Who is your favourite Lolita artist?
I don't know any "Lolita" artist.