Part No. 4 ♡
31. What is your motto?
BIG OR SMALL - FUCK 'EM ALL.

32. What are your dreams of the future?
Just be happy and satisfied with the things I have. I want a job that makes

m

e happy and a girlfriend who truly loves me.

33. "She's so perfect for Lolita!"- Did you ever think it about any celebrity?
No - never.

34. Do you have any piece that's special for you?

My 6% DOKIDOKI Heart Attack ring. I wanted it for over four years and last year I got the chance to buy it ♥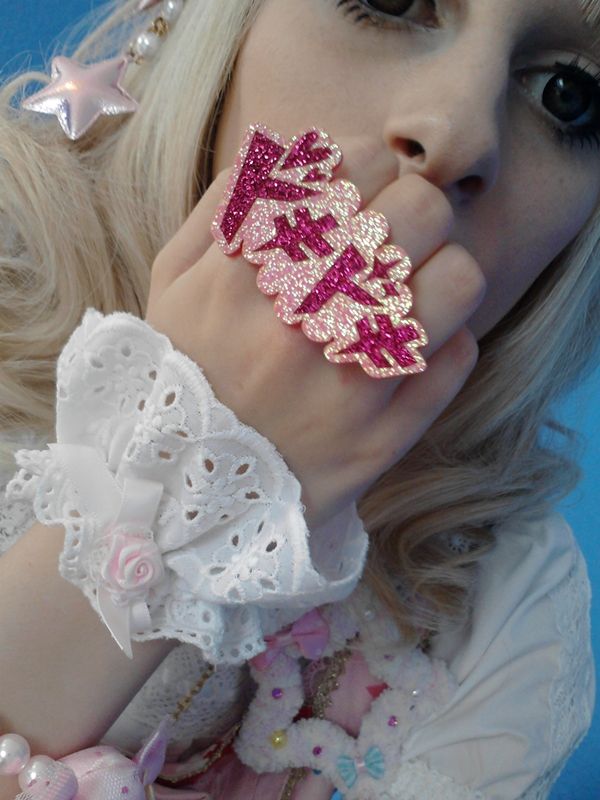 35. What was your first Lolita item?
A horrible Bodyline Onepiece. Urghs, I'm happy that I already sold it.

36. Do you pose in a special way for pics?
I often hold my pony bag in my hand like in this picture.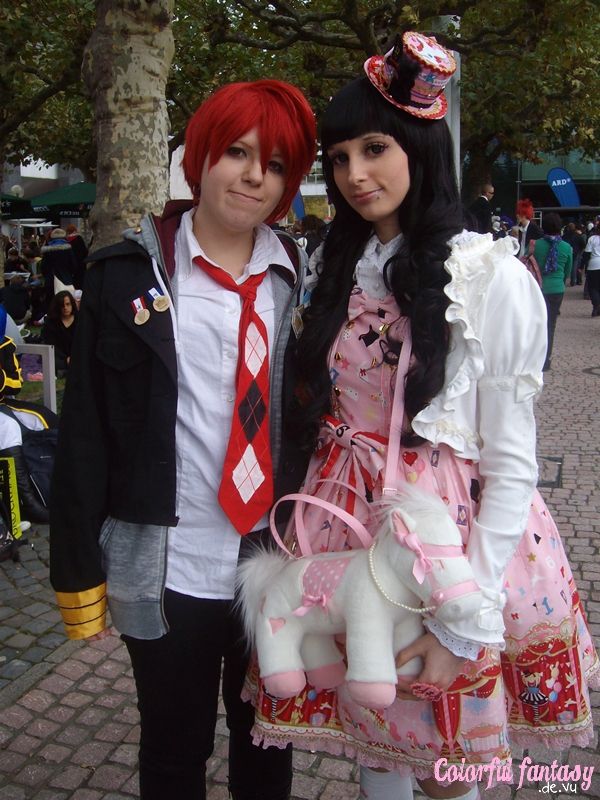 37. What is your style "bible"?
TUMBLR! :D

38. What is your ideal heel size?
Doesn't matter to me.

39. Do you wear tiaras?
No, I don't like them.

40. Did you ever think try "Prince" style?
Oh yeah

!

I really love that style and I want to try it someday ♥
As you could already read in the post title, I'm planning a new video.♡ It's going to be another makeup tutorial but I don't want to tell too much about it yet.
I'm planing to publish it at the end of March/ begining of April.
If you have any other suggestion for a video, please tell me! ♥