Here we go with part number 3 ♡
Questions: 21-

3

0
21. What are your hobbies?
Beside of Lolita, I'm very interested in music. I enjoy going to concerts and playing the guitar. I also try myself into fry screaming and growling because screamo and metalcore is my favourite music. I wish I could sing in a band someday ♥

22. If you have any favourite perfumes, please tell us.
Playboy

M

alibu and Playboy Hollywood for men. I have a weakness for Playboy perfumes

.



23. Do you take special care while wearing Lolita clothes?
I always take care of my clothes whether it's Lolita or not.

24. What places do you like visit wearing Lolita clothes?
Cafes or parks are nice. I like the "Luisengarten" in Mannheim a lot. There are so many pretty and different locations which are optimal for photo shootings.

25. How many times a week do you dress lolita?
It always depends on my mood but mostly on the weekend.

26. Tell us a funny story of you Lolita related:
When I was in London I dressed in Lolita for a day because I thought it would be a great opportunity. At that day I wanted to visit the "London Eye" which is in Waterloo. So, I just left Waterloo main station when an annoying photographer tried to take a picture of me. I ignored him and looked in another direction like I always do it when someone wants to take a picture of me without my permission. I really got angry so I just walked away! He then run after me and apologized for just taking a picture. He said he was so fascinated by my style that he just had to take a photo of it. I felt a little bit guilty for just walking away so we decided to take some photos. We started a little conversation after the "photo shooting" and in the end it turned out that he was a really nice guy. Not a really funny story but it was the first one which came to my mind.

27. What is your current hairstyle and colour?
It's black and short with a grown out sidecut.

28. What is your lolita history?
When I first saw Lolita I fell totally in love with it but I started only a few years later when I met a friend of mine who is (or better say was) a Lolita. She encouraged me to give it a try because I told her that I really love that style. I followed her
advice as you can see :)

29. Do you store your clothes in a special place?
When my sister moved in her own flat two years ago I got the opportunity to use her room. She left her wardrobe to me so I use it for my Lolitas clothes now.

30. Did you ever think leave Lolita? Why?
No, why should I?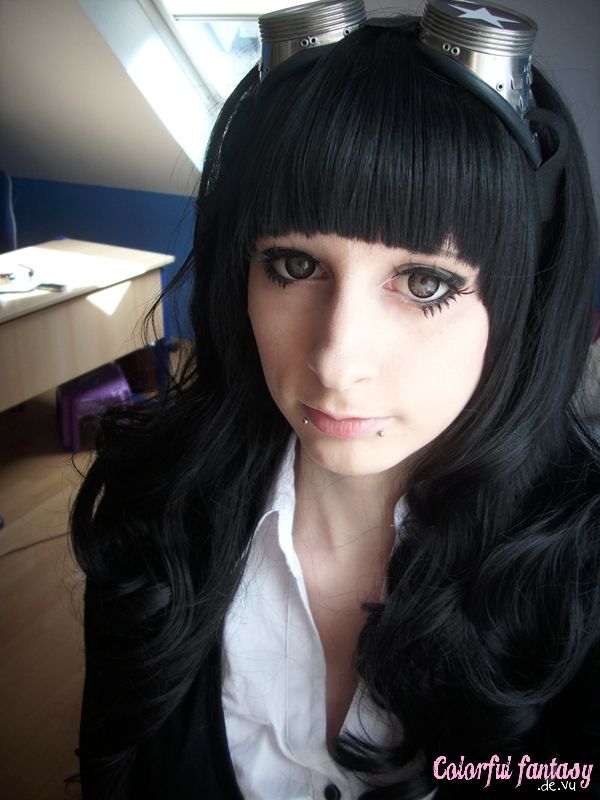 It's been a while since I last wore those
welding goggles.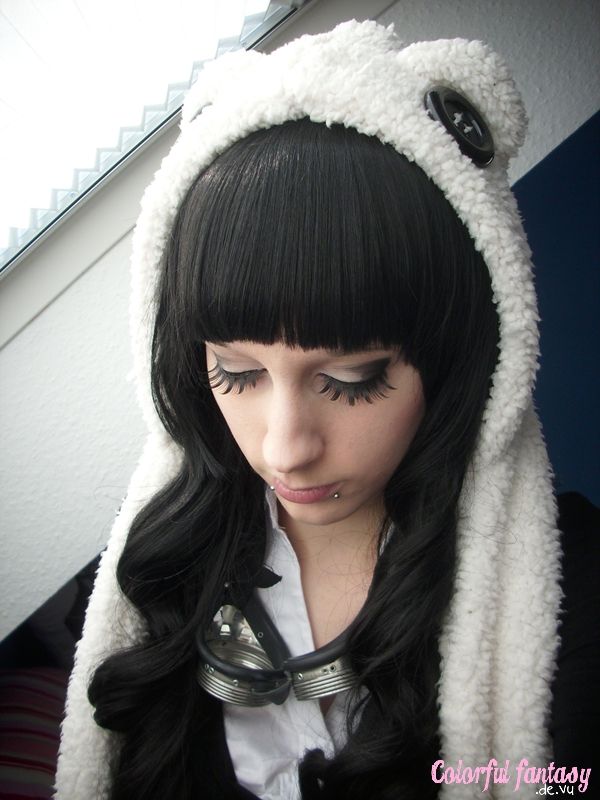 I wanted such a hat for so long because Austin Carlile has a similar one.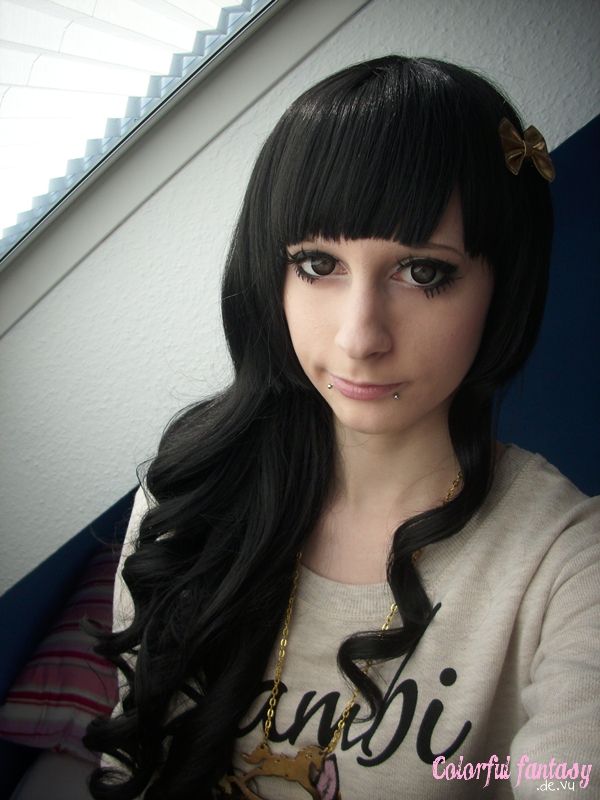 My new Bambi pullover which I bought at Primark.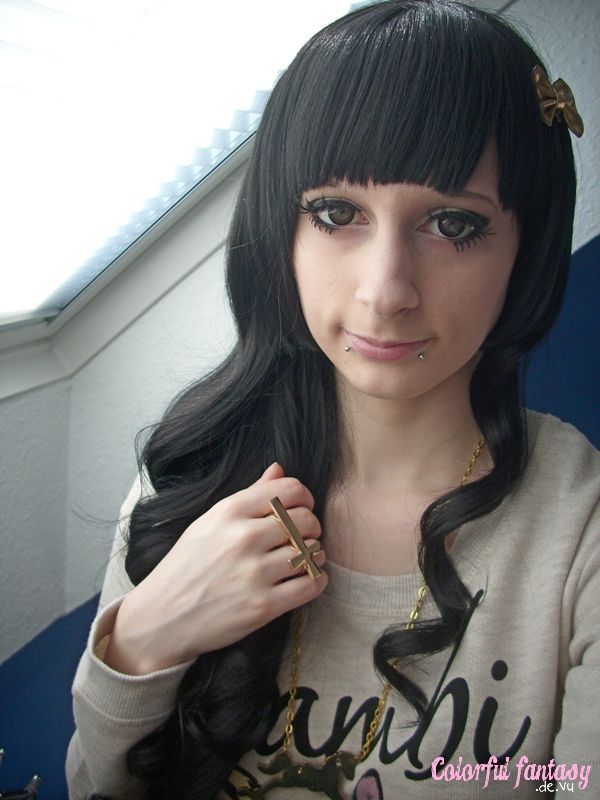 ..and my new beloved ring ♥