Hello my lovely readers

♡

I'm back from my trip to Wiesbaden and I'm feeling so happy even though my whole body hurts. Yesterday's concert was the best I've ever seen so far. Of course I took some photos and a bunch of videos for you.

Fortunately, I got two free days so I didn't have to go to work.
I tried to take as much photos as I could and I already started early in the morning.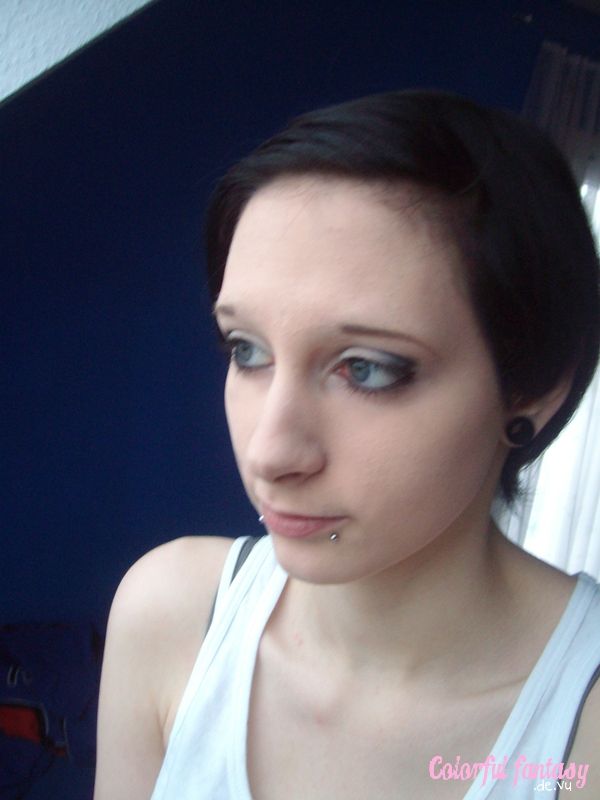 Right, that's me before styling my hair. (my forehead is so huge ;O;)
Before we went to the platform at Karlsruhe mainstation we bought some donuts, ice tea and a "Hello Kitty" energy drink.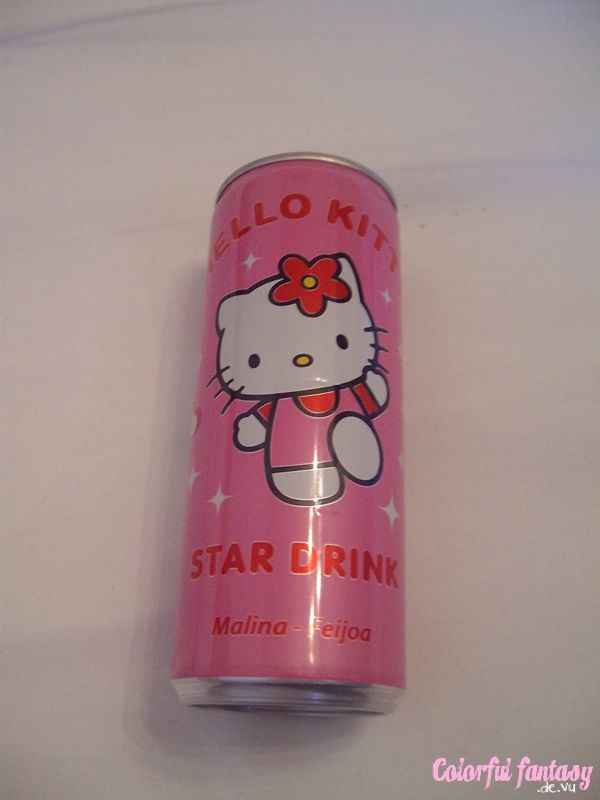 On the can is written "Malina" which is czech and means raspberry (please correct me if I'm wrong) but it didn't taste like raspberry at all. >_<
We were so happy when we finally arrived at our hotel.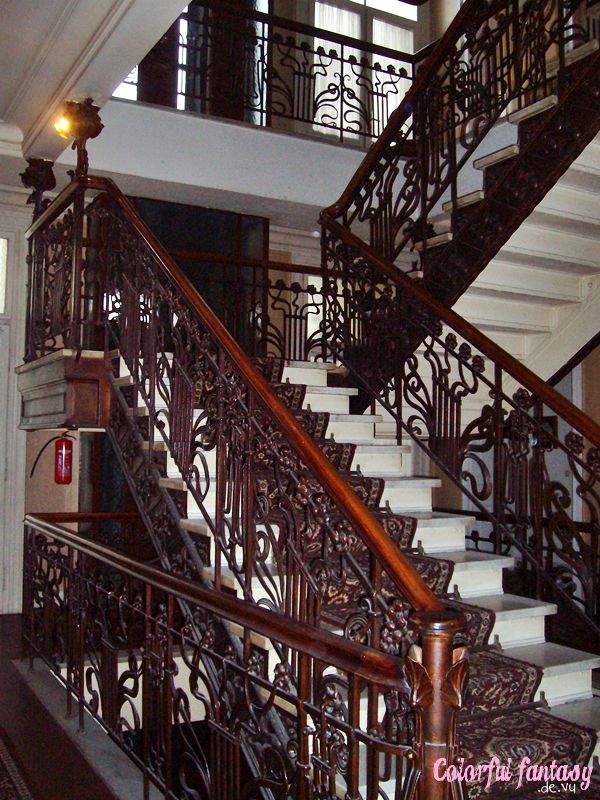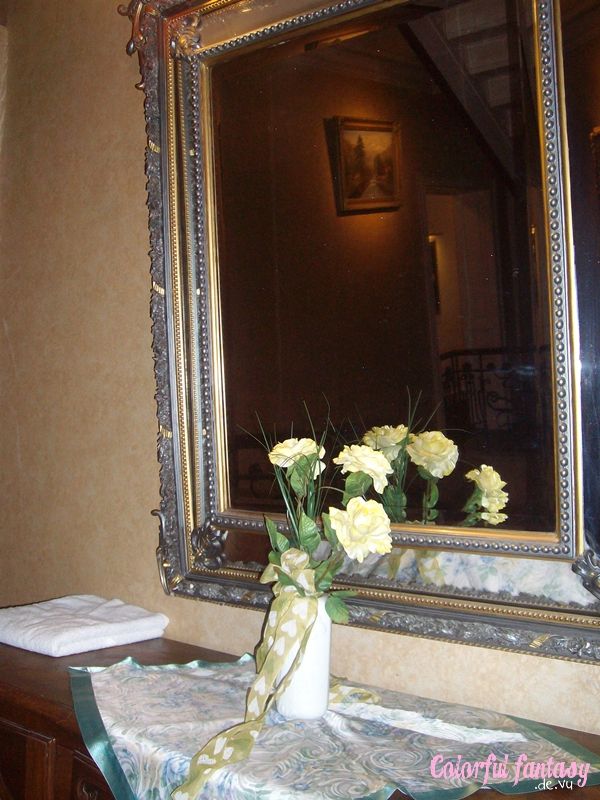 Everything looked so noble!
We didn't spend too much time in the hotel room because it was already 4:30pm and we wanted to go to the concert hall as soon as possible.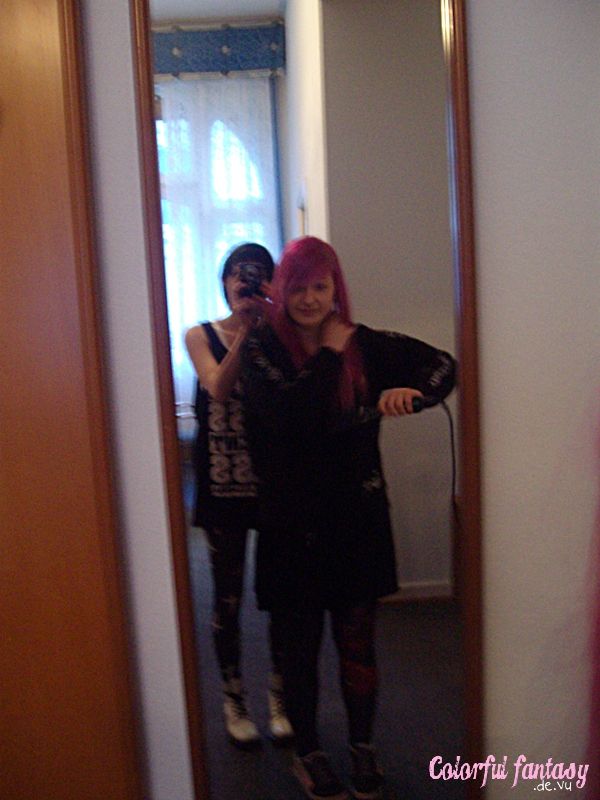 Hair styling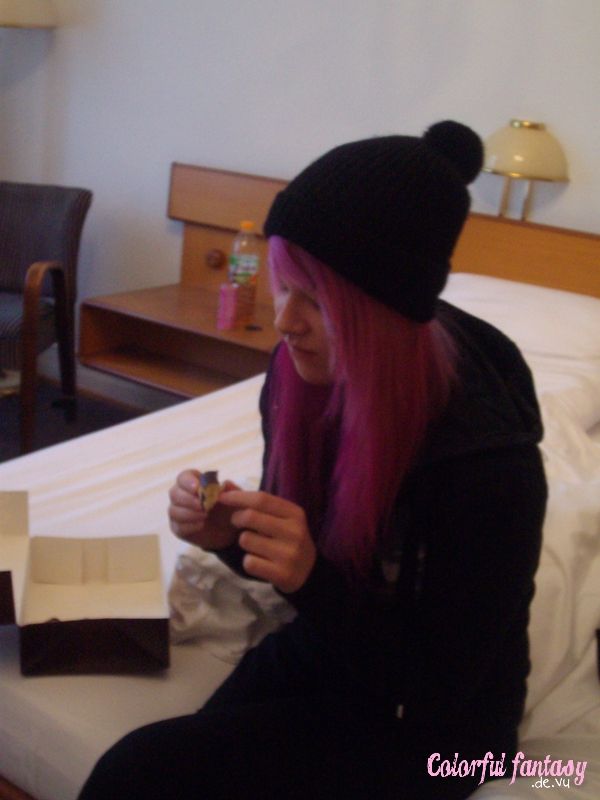 Donuts!
When we arrived at the hall it suddenly started to snow . . . like hell! It was horrible and we had to wait till 6pm.
Fortunately, we could leave our jackets and bags in the checkroom, so I only had to carry my camera and we even had a good place in the front row!
The supporting acts were Betraying The Martyrs, Motionless In White and While She Sleeps. They were all pretty good but I was happy when Asking Alexandria finally came on stage!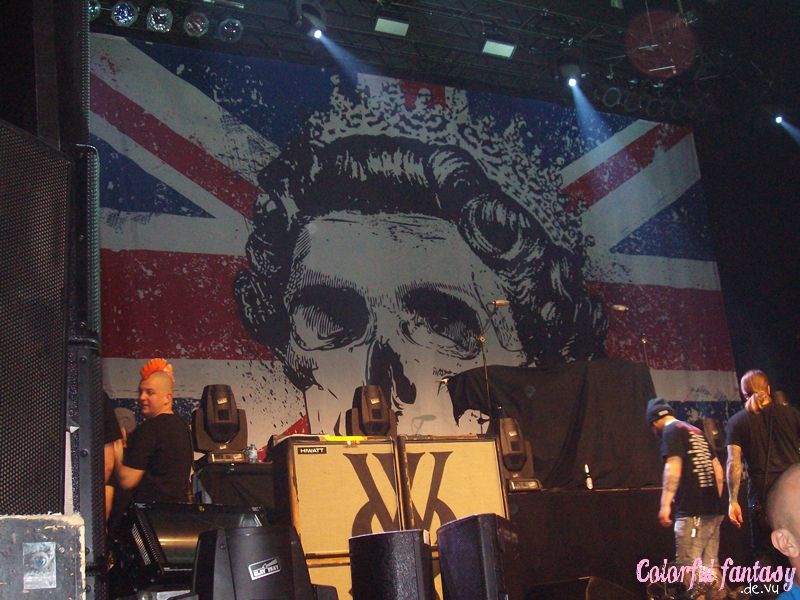 The banner (I don't know how to call it) fell down in the middle of a song and underneath was another banner with the cover of the Reckless & Relentless album.
The first song was "welcome" which is more like an intro but I think it was the best song of all!
My heart began to beat so fast when they came on stage and played that song, it was an awesome feeling ♥
They performed all songs of the "Reckless & Relentless" album (except of "The Match") and songs of the "Stand up & Scream" album like "Not the american average", "Final episode", "a Prophecy" and "If you can't ride two horses at once you should get out of the circus".
Oh Danny, what are you doing?! /D
It was so amazing ♥ I can't find any words to describe it.
Last but not least I want to show you a short video I made.
Well, like I wrote in my last entry I wanted to drive to Frankfurt today but when I woke up this morning I couldn't move my neck properly. (I'll never do headbanging again! >_<) and on top of this it was raining. So we canceled the trip to Frankfurt and took the next train to Karlsruhe.
I'm looking forward to the weekend ♥ I'll go out for some drink with two of my friends on Friday and on Saturday I'll drive to Kaiserslautern.