Hello my lovely readers ♪. A lot of new stuff arrived me lately and I'd like to show them to you. ^o^

At first I'll show you my new Lolita clothes.♥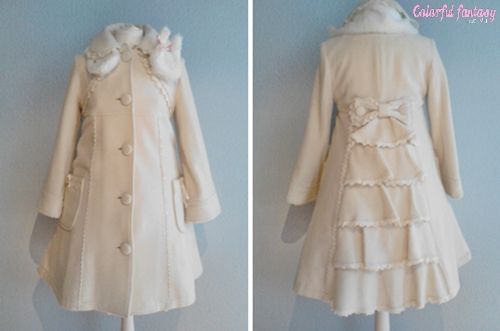 This is my new "Little princess" coat in ivory by Baby the stars shine bright. Hope it'll keep me warm in winter. ♪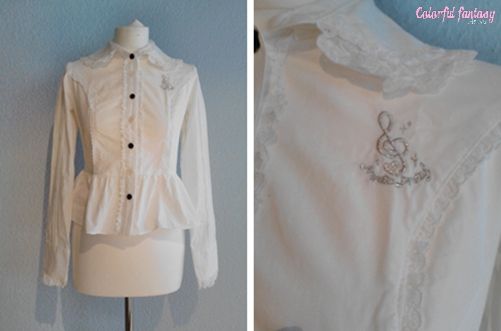 I also got a new Angelic Pretty long sleeved blouse. It's from the Fancy Melody collection. There's also a detachable bow but in my opinion it looks much better without.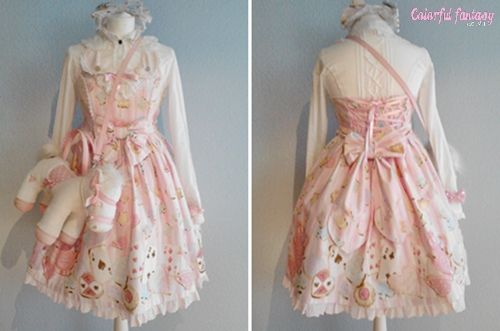 No, my Wonder Cookie JSK isn't new - but I wanted to show you how the blouse looks like under a JSK. By the way, this will be my coord for the next Meet-up on Saturday. Can't wait for it ♥

Angelic Pretty wristcuffs. The bow with that little heart is so cute ♥

Also my Ben Bruce Clothing order arrived after two months of waiting! I wasn't sure if the package would ever arrive me but after some time I got a letter from the customs. ~w~
And here are my two beloved shirts.
Strength & Honor.
I prefer this one much more than the black one. Maybe it's because I have a weakness for tank tops?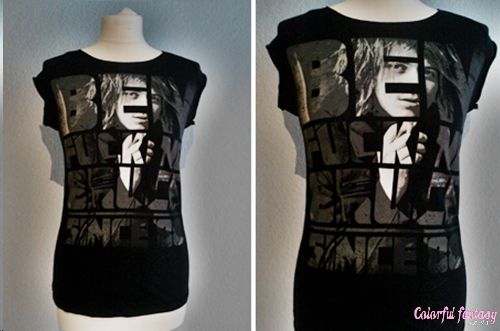 Ben Bruce since 1988
You might already noticed that I'm a big fan of Ben Bruce,right?
The quality of the shirt isn't as good as I expected. >~<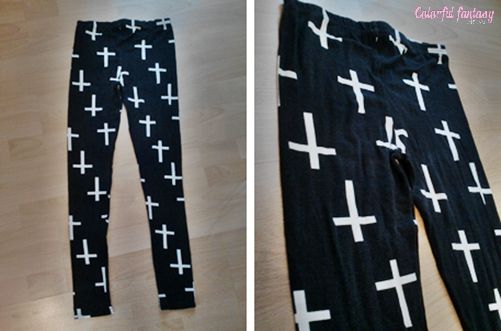 I also ordered a new leggings ♥ Unfortunately, it's not from black milk because I won't pay 75$ just for a leggings!

And now I want to show you my favourite ♥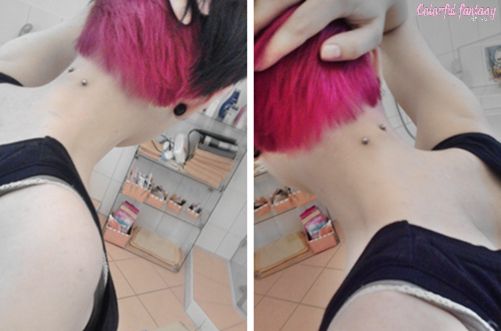 I got my nape piercing on Saturday. This is my 6th piercing by the way. It didn't hurt but it bled a lot because the piercer had to pierce it twice! but don't worry,everything went well! :) I'm happy with my new piercing because I wanted it for over three months now.
By the way, you also can see my new haircolour here. It's red but in the pictures it looks more like a dark pink. ~w~

That's all for now.
Have a nice day ♥