Hello my lovely readers ♪. I guess it's time for the next entry,right? At first I thought about writing something about the Lolita meet-up which I attended yesterday. It was such a great meet-up and I met wonderful people. :) Unfortunately, I didn't take many pictures. But well, this post isn't all about the meet-up! I just took some pictures today of my new clothes and I wanted to show them to you. Hope you enjoy
♪

At first my yesterdays outfit ♥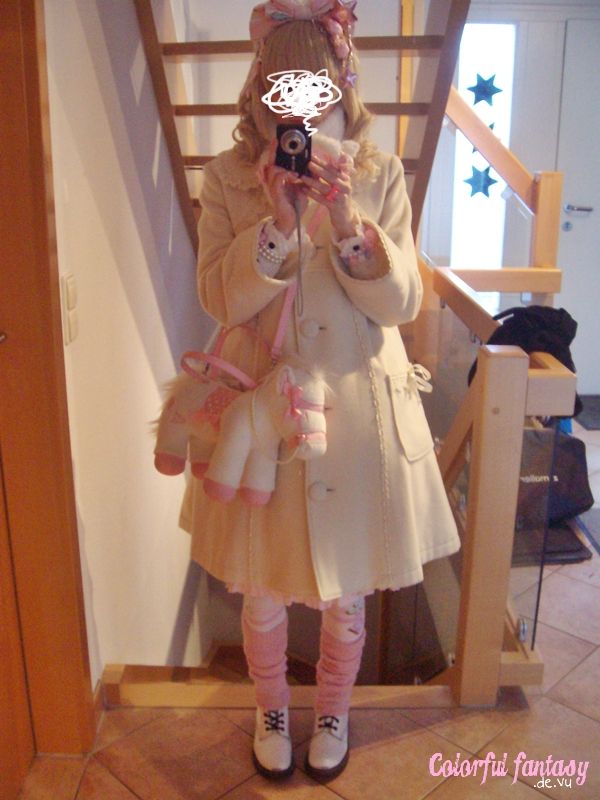 I wore my Doc Martens because I thought it would probably snow again.

I got a super cute beret from Tabea yesterday ♥
I couldn't wait to take some pictures of it so I did it today.
At first I didn't know how to wear it but I guess it's okay like that.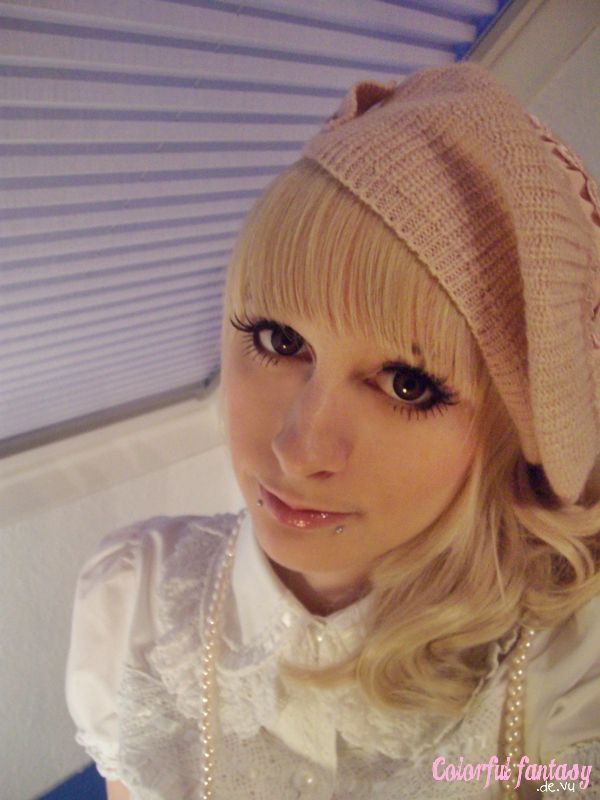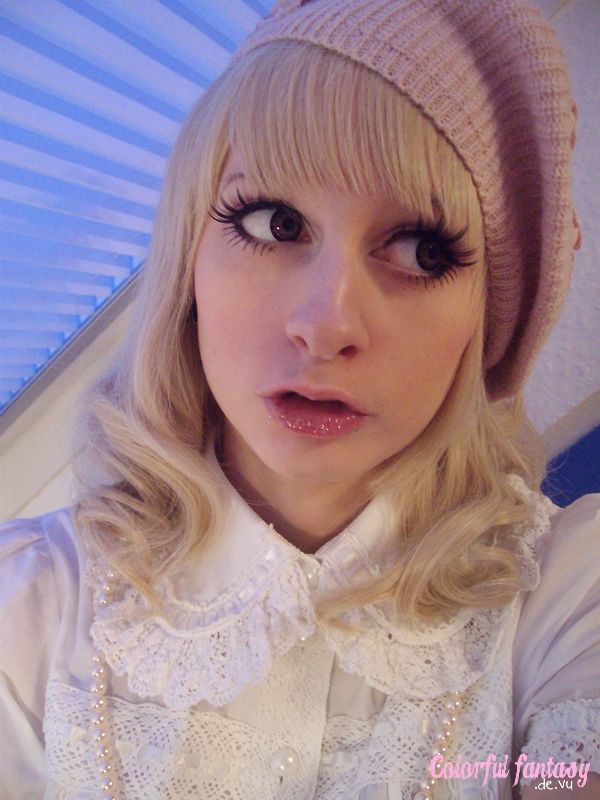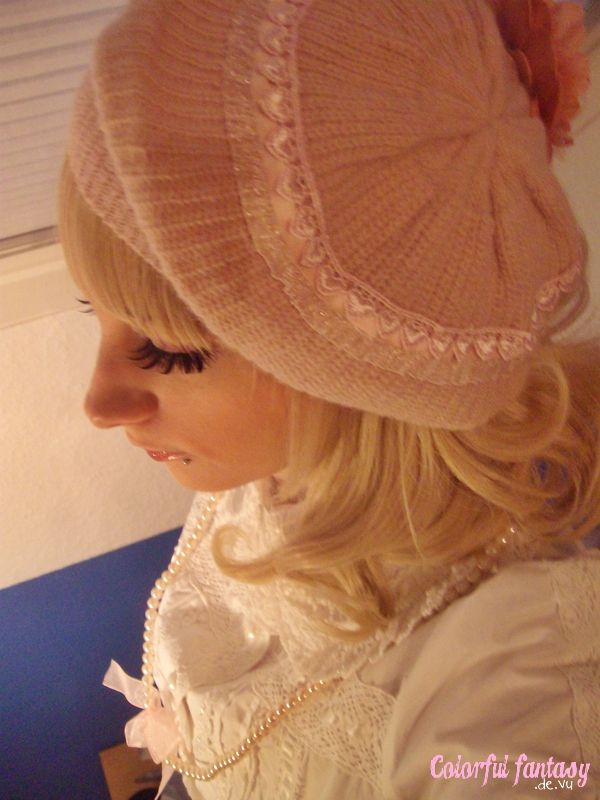 A picture of my nape. It's still red but it doesn't hurt.

I also took a photo of my today's outfit. I finally could wear my new leggings and my BB.C top.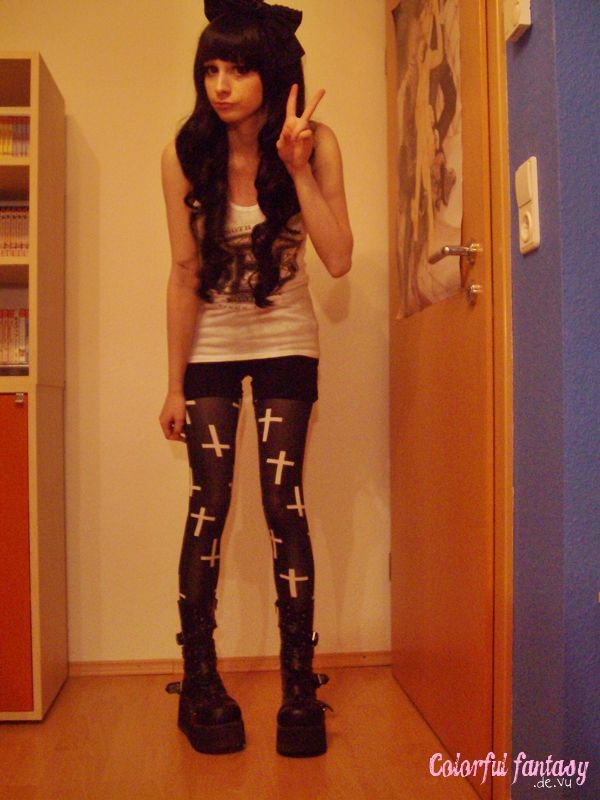 It scares me a little how tall and skinny I'm looking in this picture. Maybe it's because of the boots~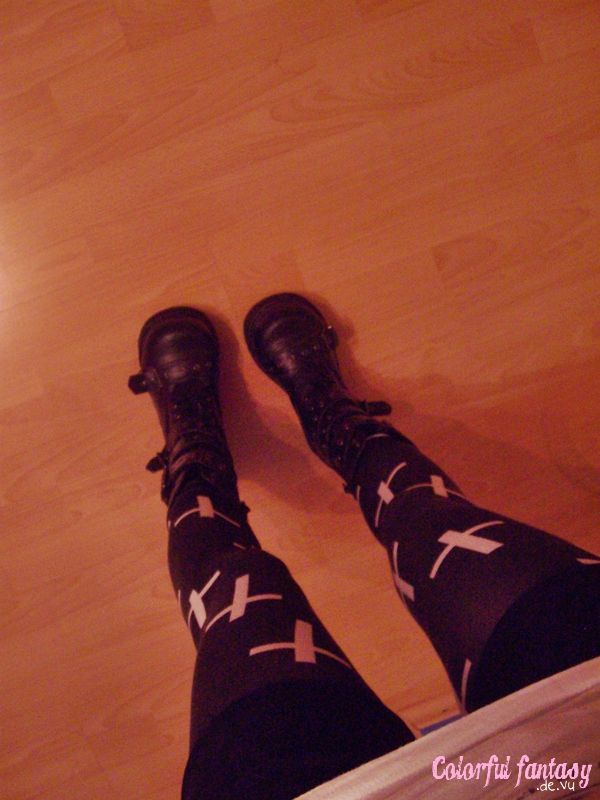 It's so dark now in my room that I couldn't take a proper picture of my black and white make-up. ;O;


Okay guys, this was my Sunday post~ I hope you liked the pictures ♥~