As I already announced in my last entry, I've visited the Eskimo Callboy concert which was part of the BLITZKREUZ Tour by Callejon (mainact). It was great even though I didn't know any song of Callejon. I went to the event just because of Eskimo Callboy. Nevertheless, both bands were great and did an awesome show!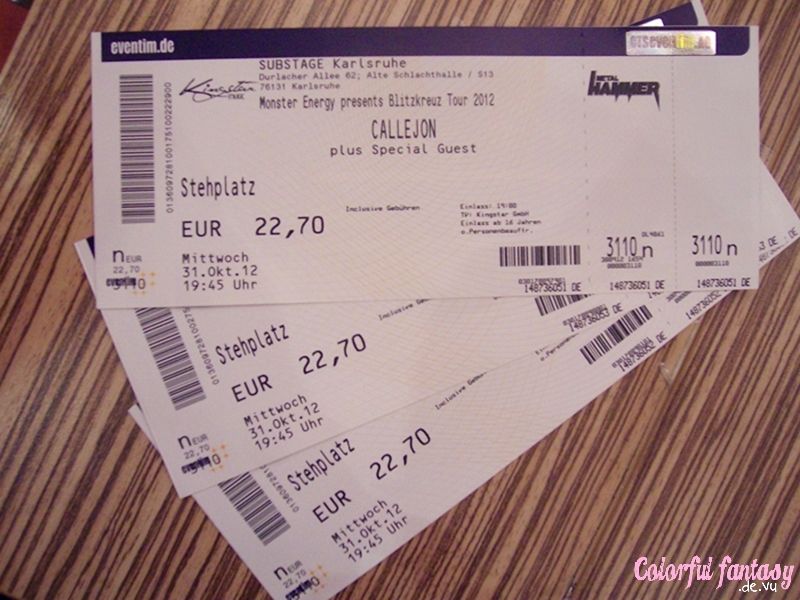 We arrived at the hall about half an hour before the doors opened. Perfect timing! It would have been a waste of time if we had arrived earlier because there weren't many people. Plus, it was really cold that day and I didn't want to stand outside for too long. At 7 p.m they opened the doors and of course they wanted to check my ID because they didn't believe me that I'm already 18. Well, no problem for me!

After the quick check we went to the merchandise stall. I wanted to buy a new fanshirt and I found a nice one ♥ We then went to the checkroom to left our bags and jackets there.
Fortunately, we had a good place in the crowd and I could see to the stage perfectly!
The first supporting act was "WASSBASS" which is more like an electro / Hip Hop band. Some of you might already know the singer which is also a member of K.I.Z.
After a short break, Eskimo Callboy finally came on stage and performed their first song "Is anyone up" which is also my favourite song. At this point, the crowd went totally crazy and I somehow got a little panic attacke because I stood in the middle of the fucking moshpit! It was horrible, so I wanted to get out of it. I grabbed my best friend's arm and pulled her out of the crowd. Somehow the whole crowd got out of control and so many people fell down but hardly everyone cared about it. I was so happy that I already stood at the side of the crowd and there I could enjoy the performance.



They performed about half an hours and then Callejon came on stage. I didn't know any of their songs but fortunately, they also performed two cover songs by Die Ärzte and Fettes Brot. Of course I knew both songs (Schrei nach Liebe and Schwule Mädchen)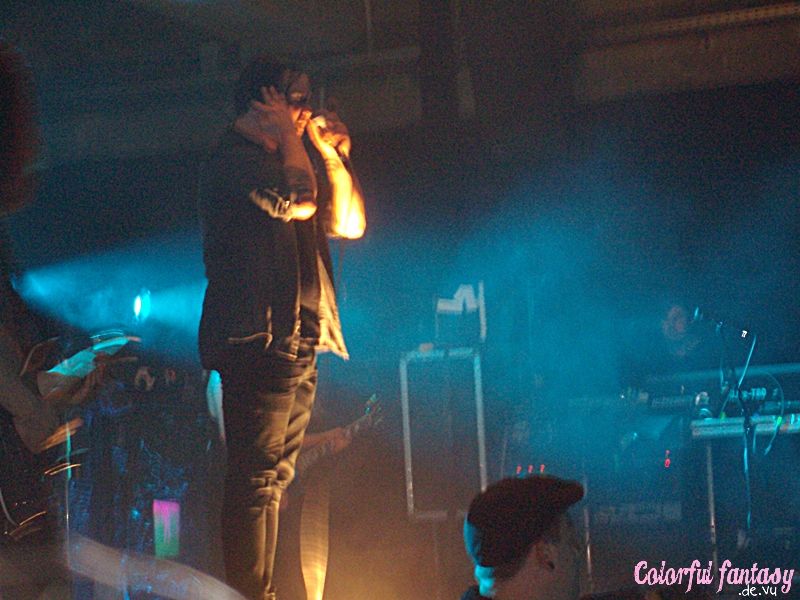 I also made some videos and photos but the quality is so poor. Nevertheless, they're a good memory.

Eskimo Callboy - Muffin Purper-Gurk


Callejon - Blitzkreuz


Callejon - Kind im Nebel


The concert was great even though I got some bruises and scratch marks! XD