I got my first salary this month and I spent most of it for SHOPPING! Of course Internet shopping, what else?
Unfortunately, most of the stuff is still on their way, so I can only show you order no. 1.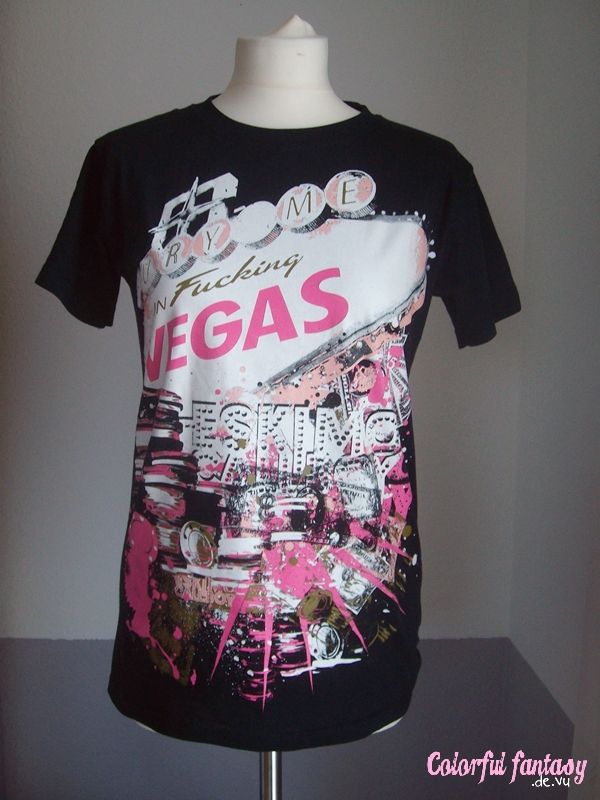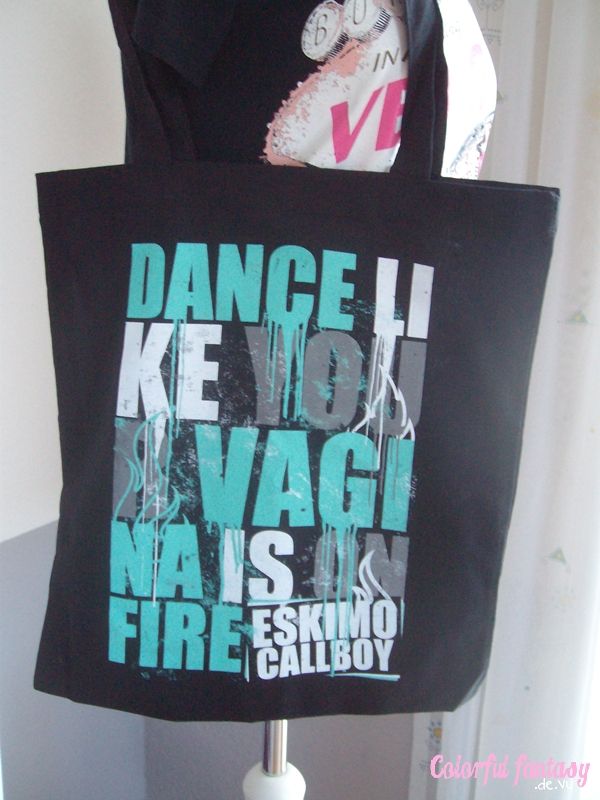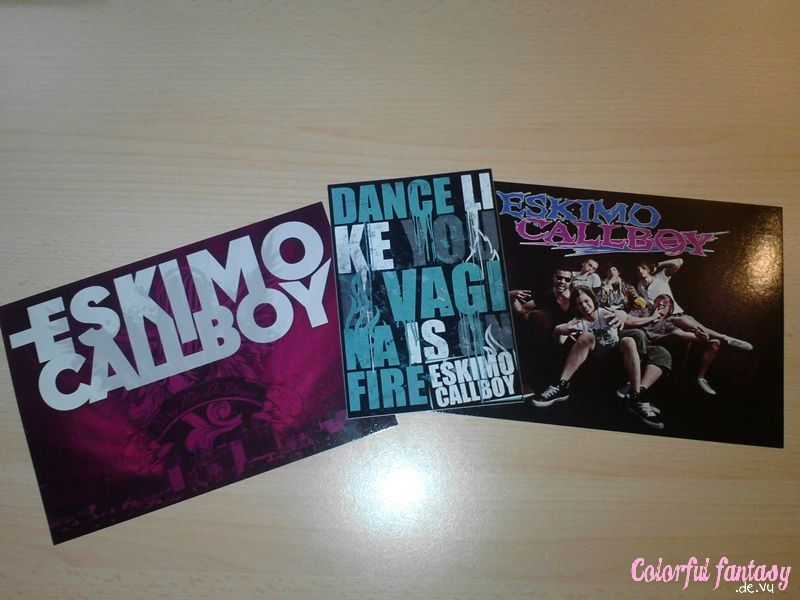 I'll visit the Eskimo Callboy concert in Karlsruhe and I needed a fanshirt for it. Well, and then I also saw this awesome totebag.. :D I also got a sticker (middle) and two cards for my oder. Now I'm ready for the concert!
♪