Here's my second and last part of my trip to London. This time with less pictures but more text. On our first day (Saturday) we've been to Waterloo and Camden. And of course this day I wore Lolita ♥ Yaii!
After about an hour, we arrived at Heathrow airport. Fortunately, our hotel was not far away from the airport, so we decided to take a taxi

(which was damn expensive! >_<)

. The hotel was okay.. nothing special but that's not important for me.
I disappeared in the bathroom and did my makeup because I wanted to wear Lolita that day! ♥
Our first stop was in Waterloo because we had to change the trains. On this occasion, we also visited the London Eye which is just about five minutes away from the station.
When I went out of the station, a photographer asked me for a little Streetstyle shooting. I felt so flattered even though I was really confused first when he asked me for a picture. ( ̄▽ ̄)ノ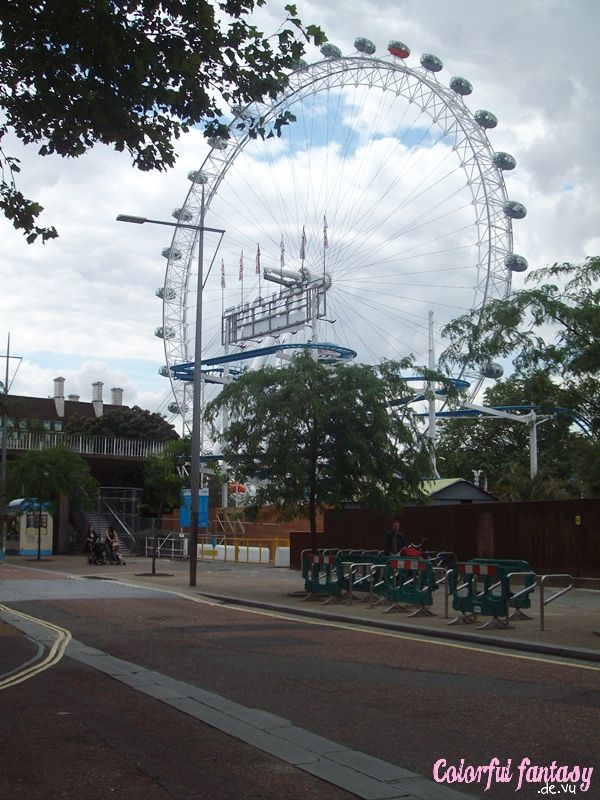 After a short stay in Waterloo, we took the next train to Camden Town. I read a lot about Camden and I was really curious about all those various shops there!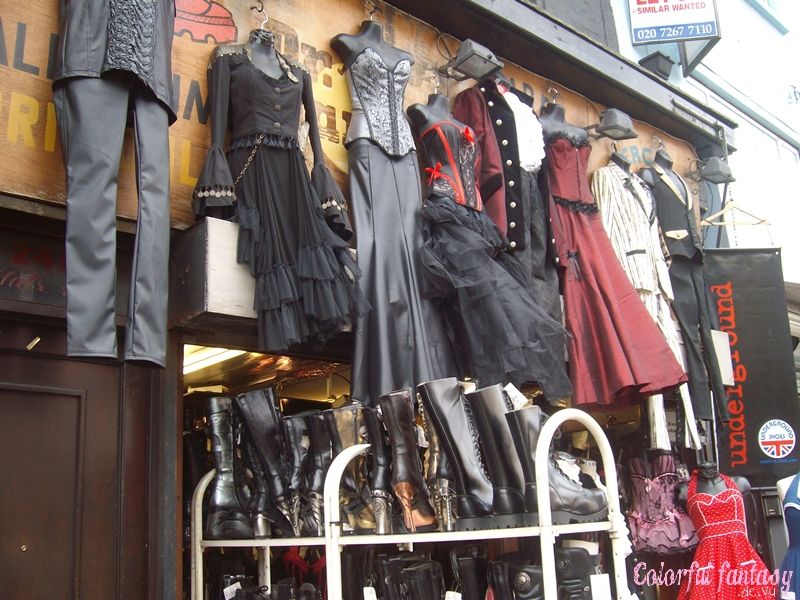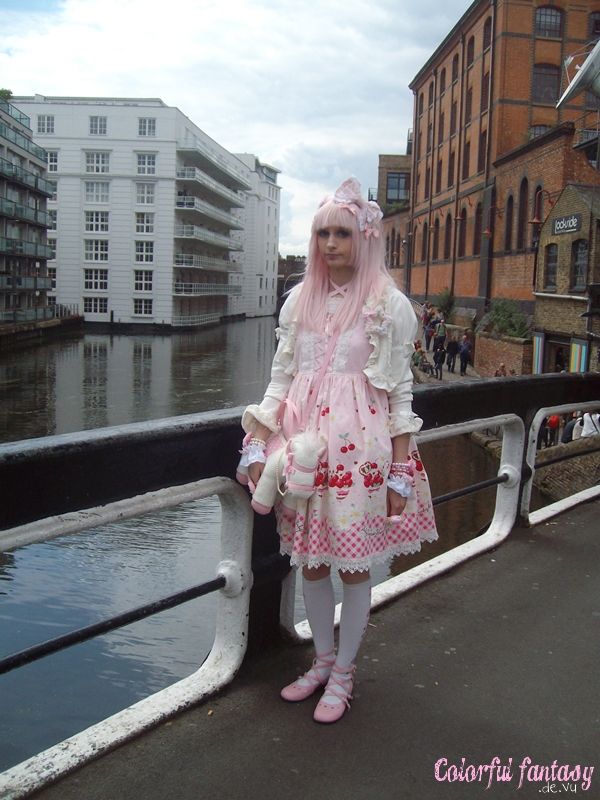 My outfit of the day! .. as you can see, I removed the bows of my

Tea Party's

because they fell off all the time. It was so annoying! ( ̄へ ̄)Tea Party's without bows just look like.. Crocs for Lolitas!

After we strolled a little bit through Camden, we got really tired and decided to drive back to the hotel. We had to change trains again and then we thought, that we could also visit King's Cross station.

(Harry Potter fans know what I'm talking about..)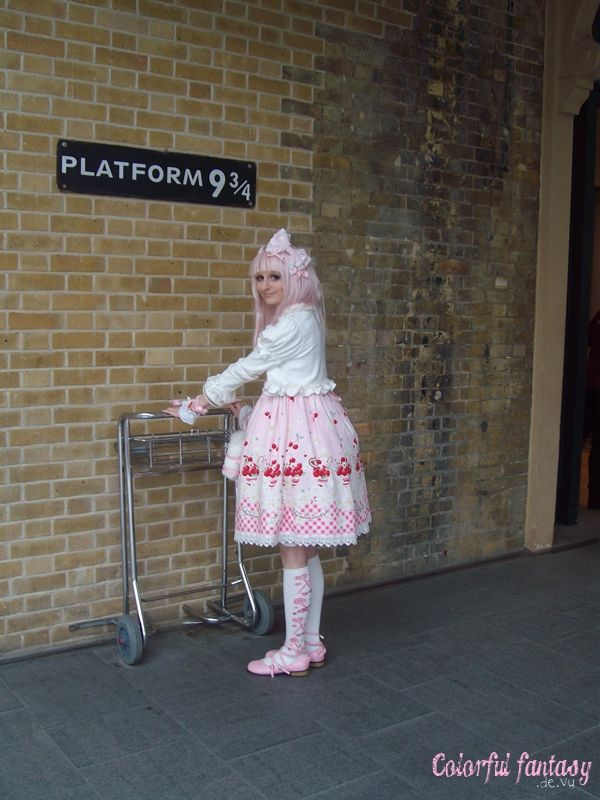 On Monday we drove to Piccadilly Circus and made a city tour in one of those amazing red double-decker busses.

We really saw EVERY sight like London Bridge, Big Ben, Buckingham Palace and so on! It was really warm and sunny that day. I even got a sun burn! ☆⌒(>。≪)イタイ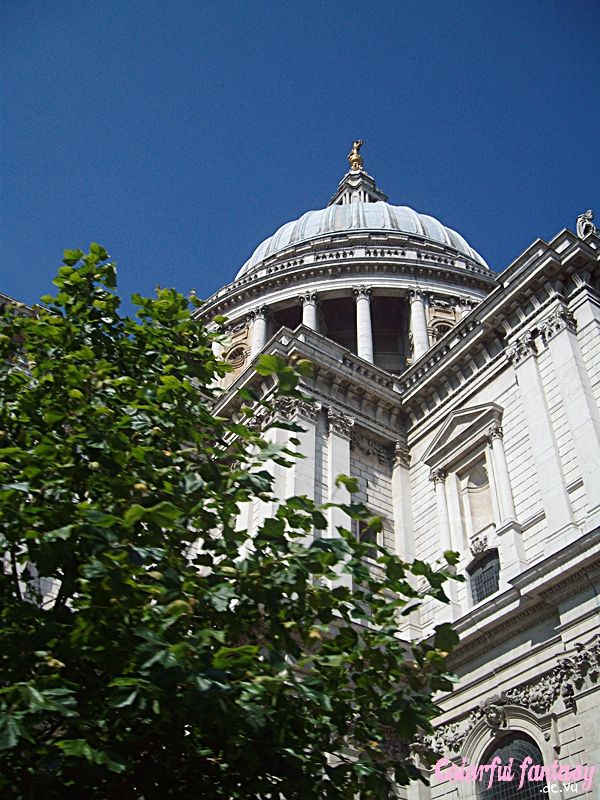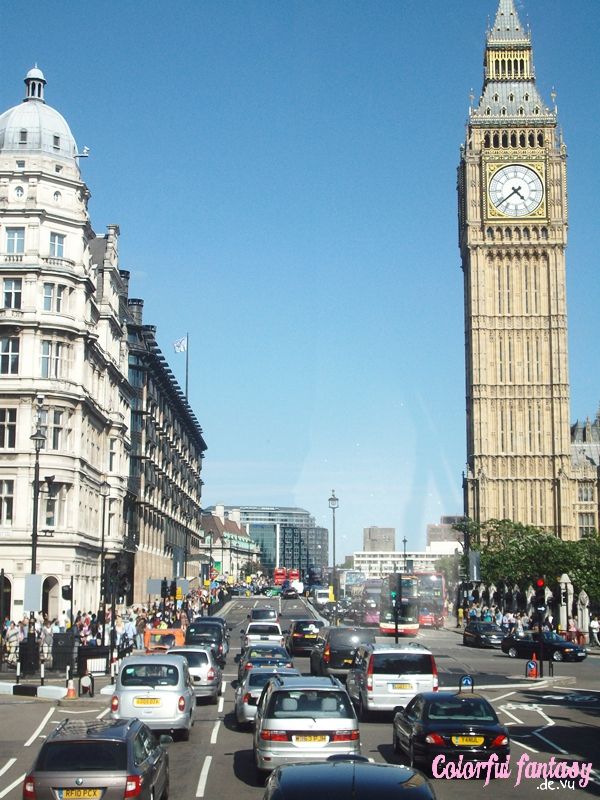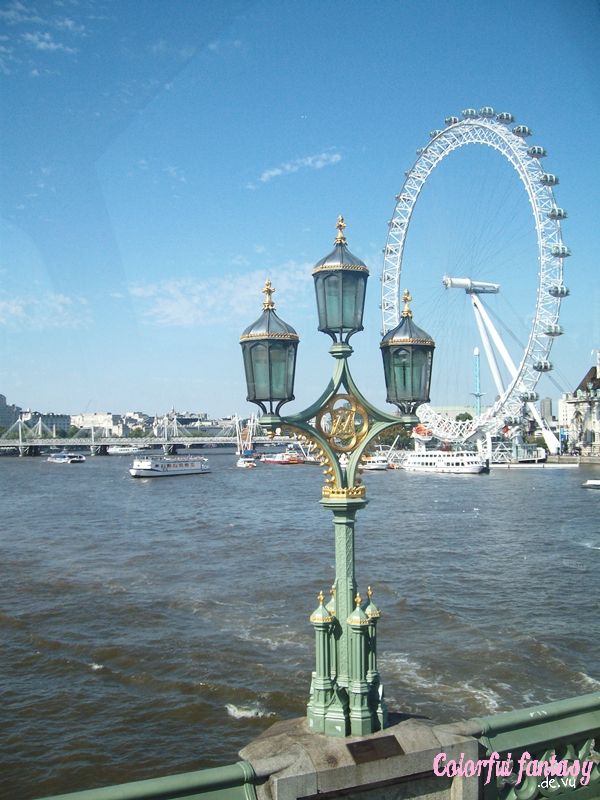 We had to take our plane back quite early and the flight was horrible! I felt so sick and my head hurt so damn much. On top of this, I was hungry like hell because I didn't eat during the whole day. When we arrived in Germany, we first went to Mc Donalds,haha! :D