Summer finally arrived in Germany! Yaiii, it was so hot that weekend and we planned to drive to Frankfurt am Main because of the yearly convention "CosDay²". It felt like I was melting because I wore a long-sleeved blouse and long bloomers. (*´ο`*)=3 はふぅん Stupid me! I'll never do that again!
My day began hectical like always but I was kinda satisfied with my outfit! At this point, I didn't thought I would sweat that much during the day
(>。≪)

. Well, two hours later I picked up my friends Sara,

Nicole

and Anna-Lena and we drove first to Karlsruhe and then took the train to Frankfurt am Main.

When we arrived, we first got our tickets and looked through the various booths. I bought a Kera 2008 issue and my beloved Finder no Hyouteki artbook ♥

After this, we watched an awesome Dedectiv Conan show group. I'm not a big fan of this Manga/Anime nor of such shows but they were great! I had a lot to laugh and their Cosplays were pretty good.

We spent the afternoon / evening on the outside area and took some photos.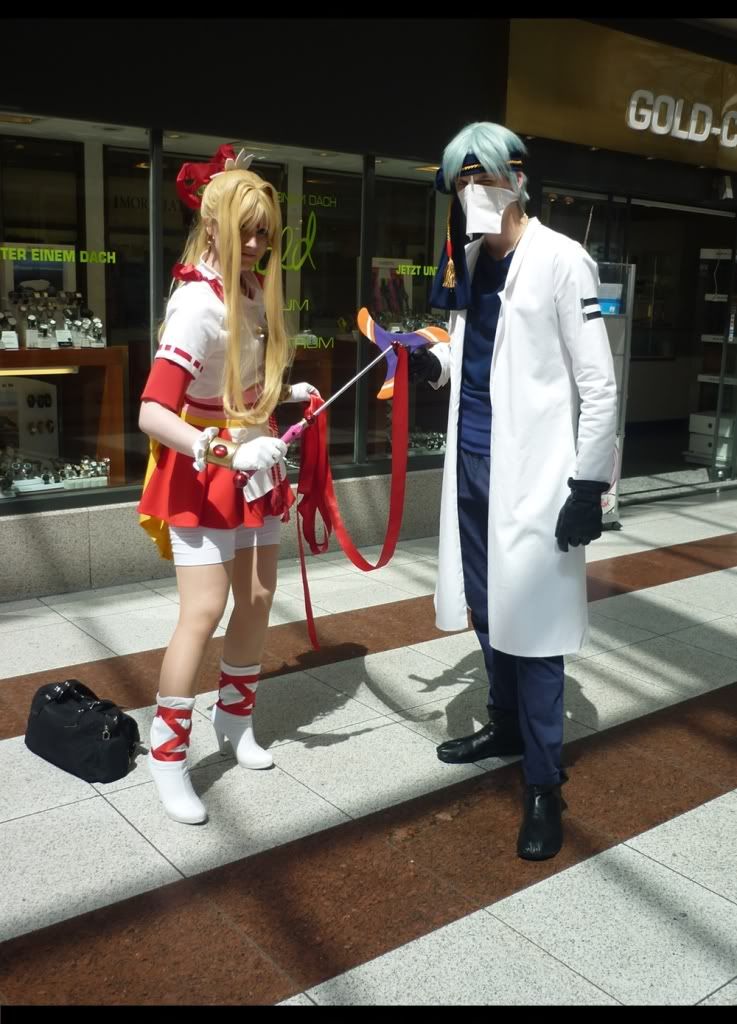 Kamikaze kaito jeanne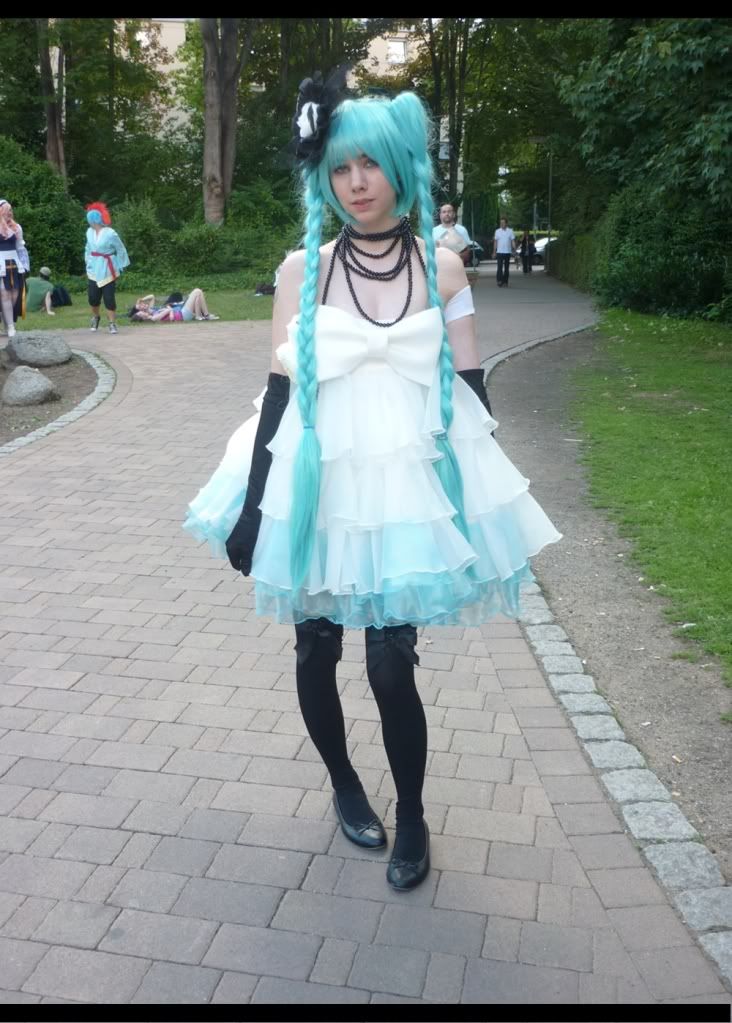 Miku Hatsune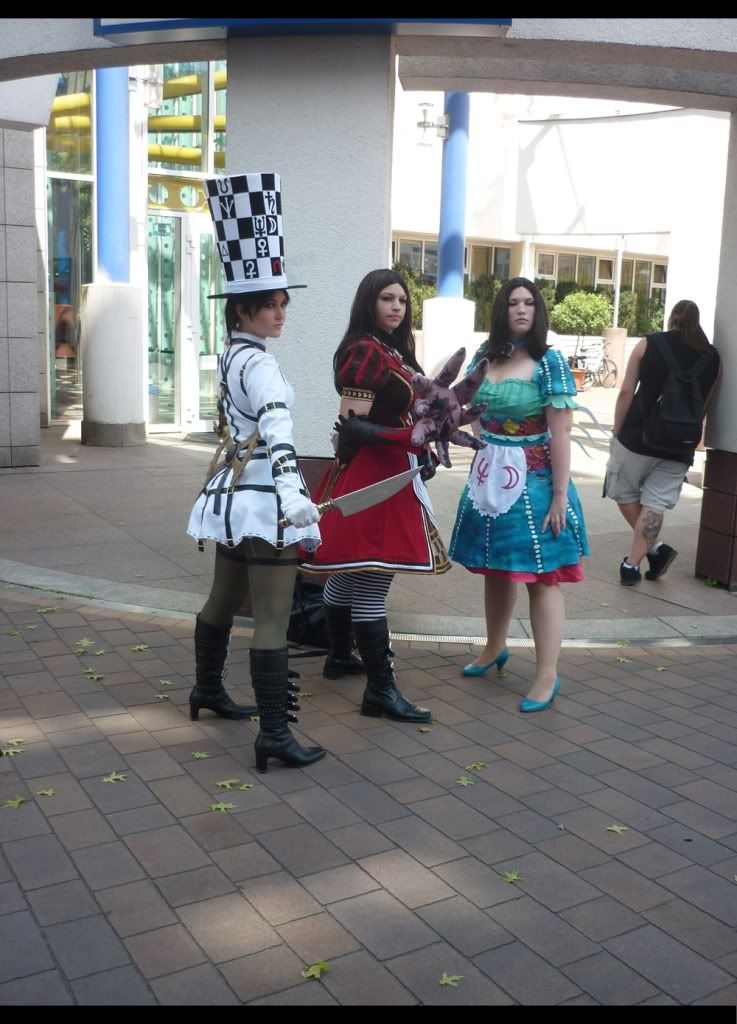 Alice madness returns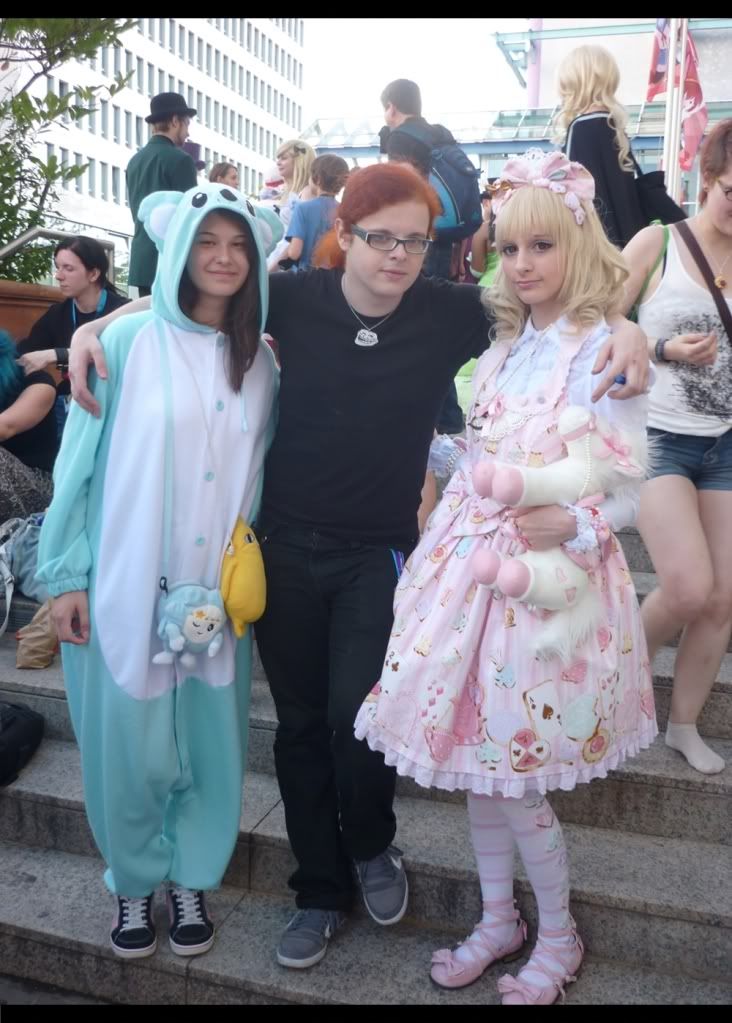 With Aequitas
( ̄▽ ̄)ノ_彡☆バンバン!!
...and we even did a little photoshoot

♥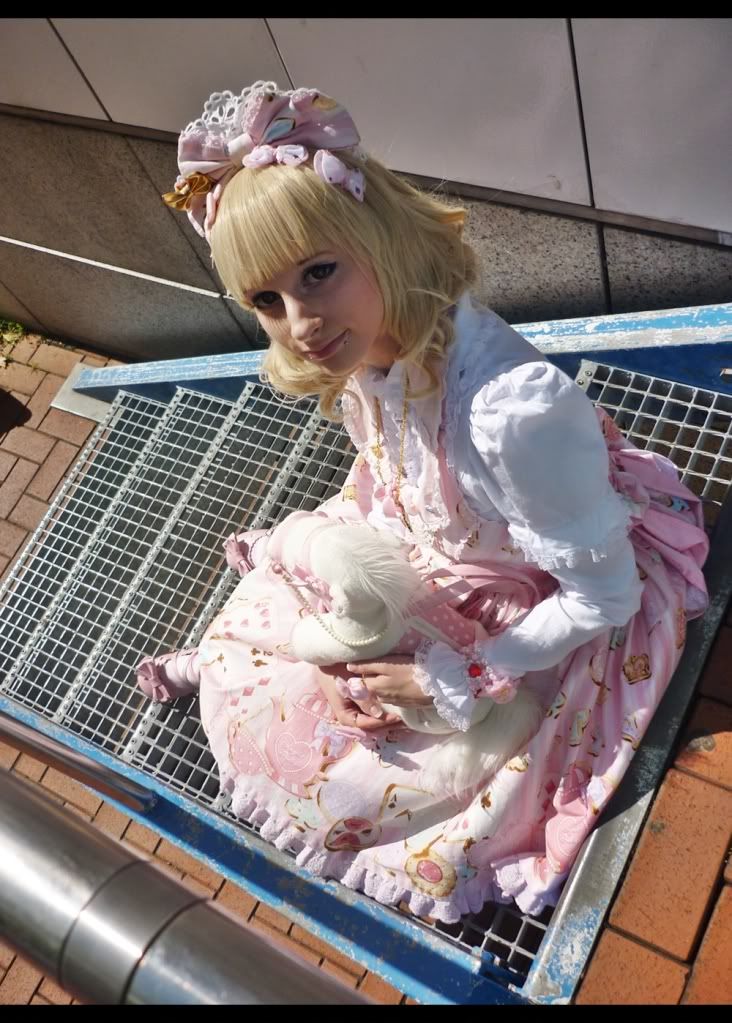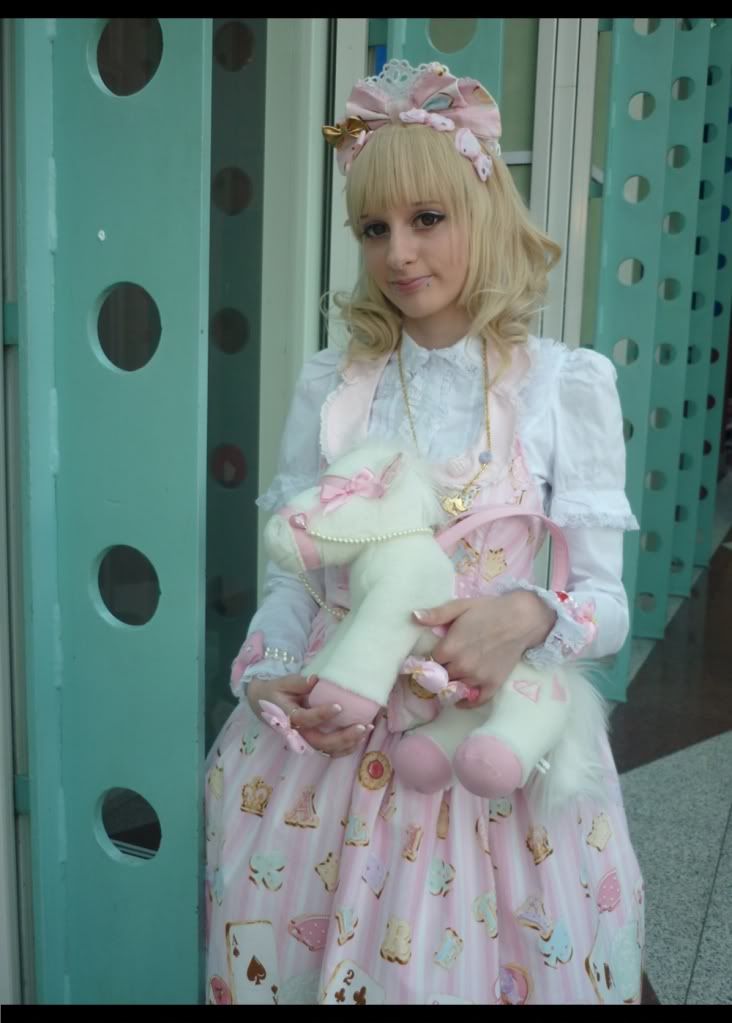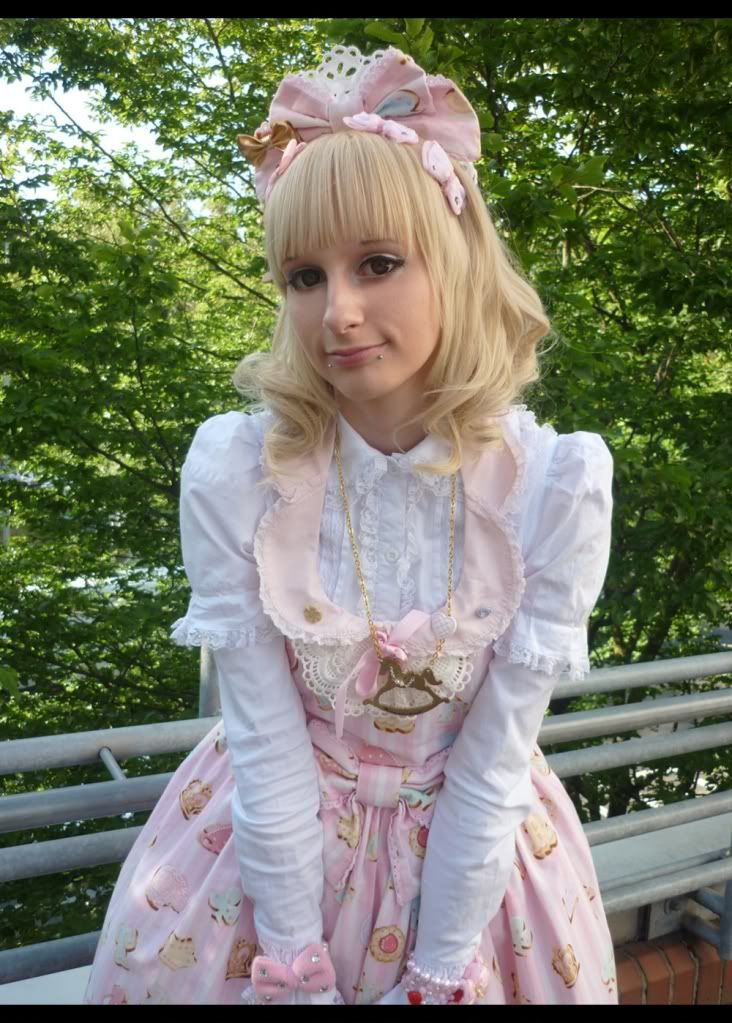 Sara

and me ♥

mustaches!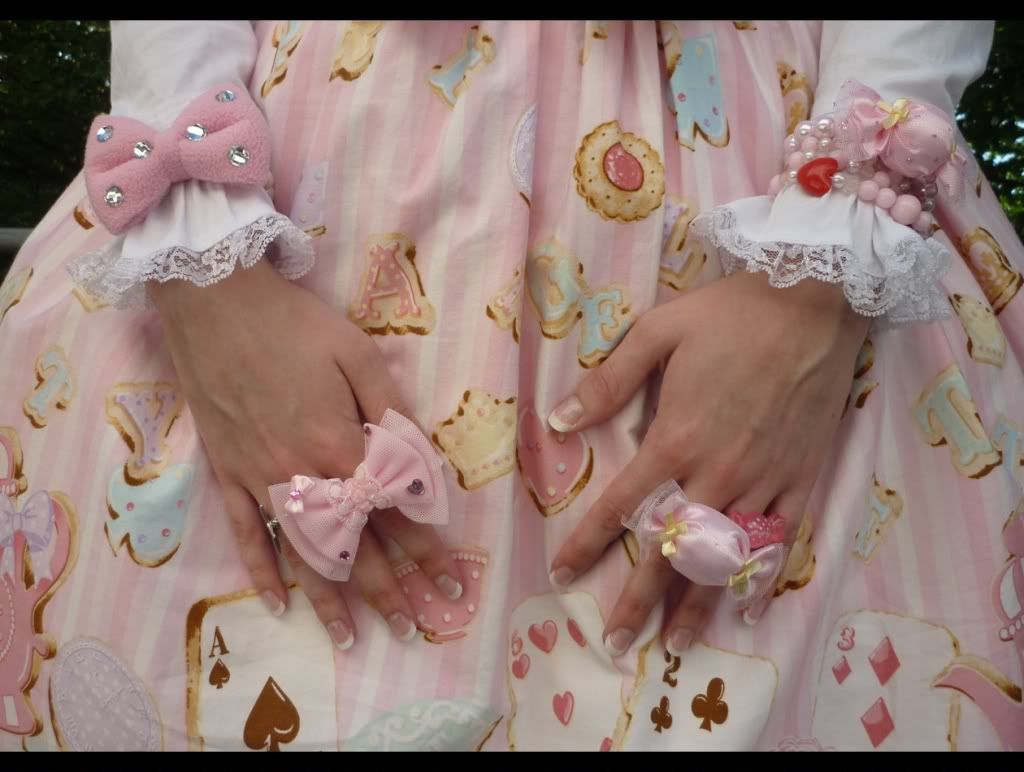 Bye bye Frankfurt