. . . Piercing! Last Thursday I went to my favourite Piercing and Tattoo Studio in Karlsruhe "PowWow" and decided to get a new one. I wanted an Industrial

for so long and finally I did it! I was nervous as hell

>。≪ but in the end it wasn't that bad and it didn't hurt at all! I've read a lot of reports about Industrials and many people said it hurts a lot! Well, I have to say: Those people are PUSSIES! It's not that painful and it's totally okay! :D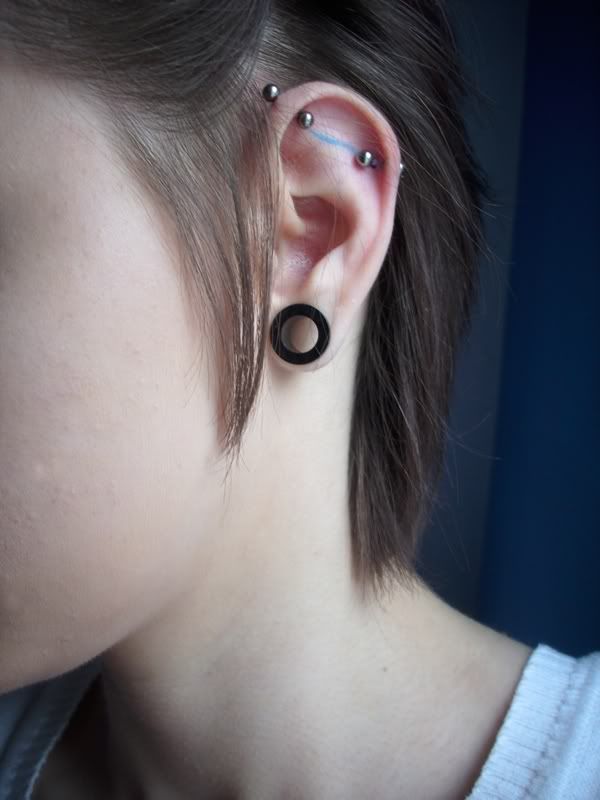 I get the bar in the next two weeks.